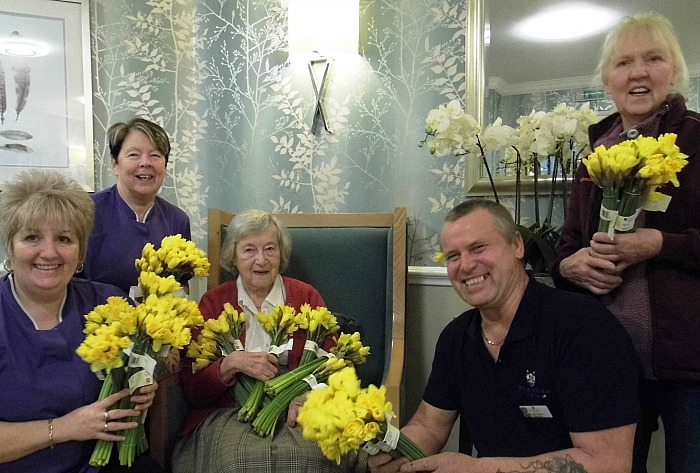 Residents at Richmond Nantwich care village had their day brightened thanks to a donation of flowers from town's Sainsbury's store.
Bunches of daffodils brought a sea of yellow to the village off London Road.
Sainsbury's donated surplus flowers to local care homes around the region.
Staff and residents at Richmond were delighted to receive them and set about arranging the flowers in vases for all to enjoy.
Village Manager Lynne Griffin said: "The flowers are lovely and bright and have brought a real ray of sunshine."
Senior Village Adviser Nicola Morgan-Parker added: "We always appreciate the flowers from Sainsbury's.
"It was handy having Gary Lawton from maintenance around to help give them out as there were such a lot!"
(Pic: Carers Lynn Williamson and Lynne Vickers with Pat Chantry, Gary Lawton and Olwyn Payton)