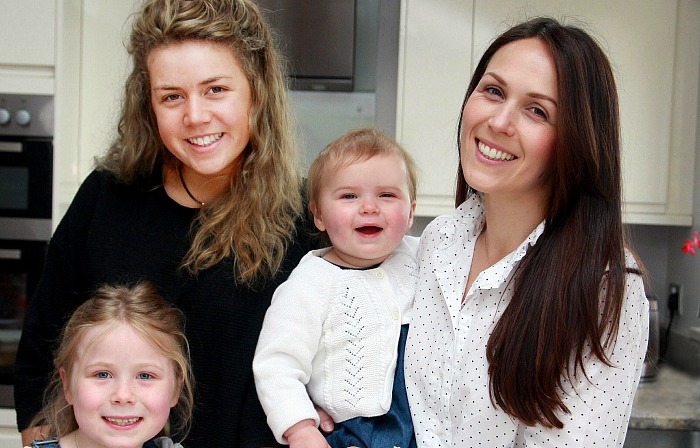 A mother-of-three from Wybunbury has gained national recognition for her hand-crafted journals designed to capture life's special memories.
Emily Carter struck on the idea while planning her wedding in 2012.
And despite a series of set-backs over the years, her products are now proving a big success online in a prestigious gift store.
Made in Cheshire, the journals give brides a chance to savour their plans leading up to the big day and enjoy a special keep-sake handcrafted in luxury leather, linen and Harris tweed.
The brand 'By Mrs Carter' is sold through 'not on the high street.com'
And it has proved so popular, it's extended to include baby journals for mums to cherish the months leading up to birth and a Positivity range to uplift and support mindfulness.
Emily said: "I loved planning our wedding day so much, I didn't want it to stop really.
"I was fortunate to come from a large family who are all very creative.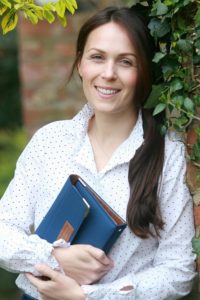 "My mum made my dress and cake and my eldest daughter designed the stationery while my sisters looked after the flowers.
"From this experience, I had the idea of a luxury wedding journal where all that romance and excitement could be captured and looked back on in decades to come while offering tips on things like hair and make-up.
"That led to the baby journals and now the positivity range.
"It took time, and several rejections, but I now have wonderful feedback from the ladies who use them and love the quality and feel of the products."
Emily, who has three daughters aged 15 months to 18, combines running the business with being a music teacher.
She sources all the materials from Cheshire and uses local companies for printing and for managing her new website.
"A while back I entered the Dabber's Den competition.
"I was nowhere near the stage where I could pitch but the judges liked the provenance of everything made in Cheshire with a low carbon footprint.
"I was unsuccessful but their feedback made me more determined to turn what started as an idea at the kitchen table, into a business that would work for me as a busy mum."
Another setback came when Emily was turned down by buyers in London.
She added: "After licking my wounds, I returned and finally got the go-ahead to sell through 'not on the high street.com.'
"It's a dream come true and shows if you persevere, you can harness creativity and make it work as a business you love."
For more information on the My Journal range visit by www.bymrscarter.com
(Pic: Emily Carter with daughters Olivia, Grace and Florence and her luxury journals)