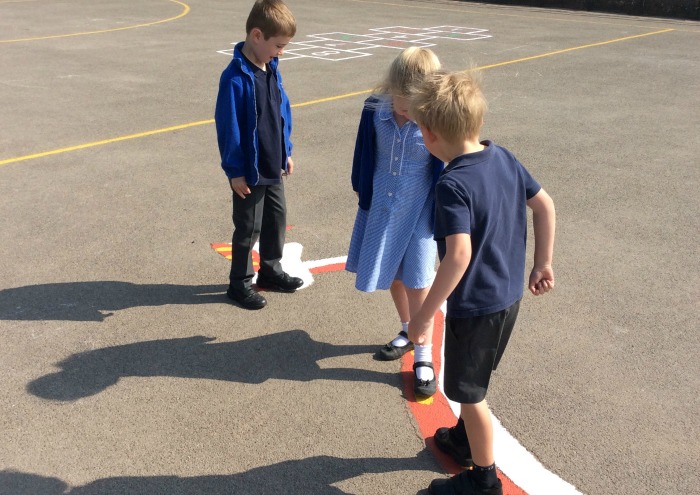 Thirty workers from Jaguar-Landrover visited Wybunbury Delves Primary to help youngsters revamp their play area and library.
Wybunbury Delves was nominated by a parent to be the recipient of the annual Jaguar-Landrover charity event.
The team provided the school with all the equipment and manpower to paint games on the playground, redecorate the library, paint an outside stage, fences and sheds and plant up our story garden and other planters.
A school spokeswoman said: "It was a wonderful day and what a difference they made.
"The children were so excited to see the transformation and couldn't wait to start playing!
"The children and staff wish to thank the team so much for their hard work has brightened up school and been a great financial support."
One pupil at Wybunbury Delves said: "The Jaguar/Landrover team have been a real help to our school by smartening up our fences, painting the library and redecorating the playground.
"I like that they painted footsteps on the snake! I like the lizard because it has stars on!"