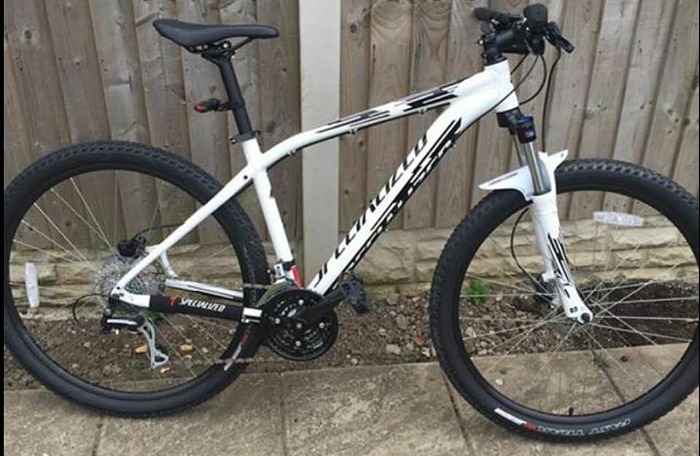 A man caught and charged for stealing a boy's mountain bike outside Stapeley Co-op store, has been jailed for 16 weeks.
Karl Manley, 37, was arrested just 24 hours after an appeal by the victim's family on Nantwichnews for the return of the £600 bike.
CCTV images from the Co-op store off Beechwood Grove, Stapeley, showed a suspect outside the store before making off with the bike as its owner was inside buying water.
Around 24 hours later, Manley (pictured on CCTV) was arrested and charged with the theft and a second offence of stealing from a shop.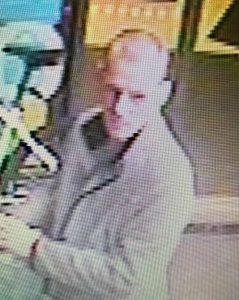 Appearing at South Cheshire Magistrates on June 1, Manley was sentenced to 16 weeks in total for both offences.
Now the victim's family and police are trying to trace the bike which at first was thought to have been sold on in the St Helen's area.
The dad, who wished to remain anonymous, also slammed the 16-week sentence handed down to Manley, who was out on licence at the time of the offences in Stapeley.
"I think it's an awful sentence for someone with his record of persistent offending.
"Prison is obviously no deterrent to him.
"Personally, I'd have preferred him to serve much longer. He will probably be released again in half of that time.
"He was also ordered to pay £300 compensation which I'm certain will never materialise.
"On a positive note, Cheshire Police have done a fantastic job following this up and pursuing the offender. And I'd like to thank them for their endeavour.
"We are still looking for the bike, but with each day passing reduces the likelihood, I'm afraid."
A spokesman for Cheshire Police: "We can confirm Karl Manley, 37, was arrested by officers from Cheshire Police at an address in Crewe at 7.40pm on Wednesday 31 May.
"Following questioning, Manley was charged with theft of a Pedal Cycle and theft from a shop relating to an incident on 28 May 2017 on Pear Tree Close, Nantwich."
*Have you see this bike (pictured, top). Provide any information to Cheshire Police on 101