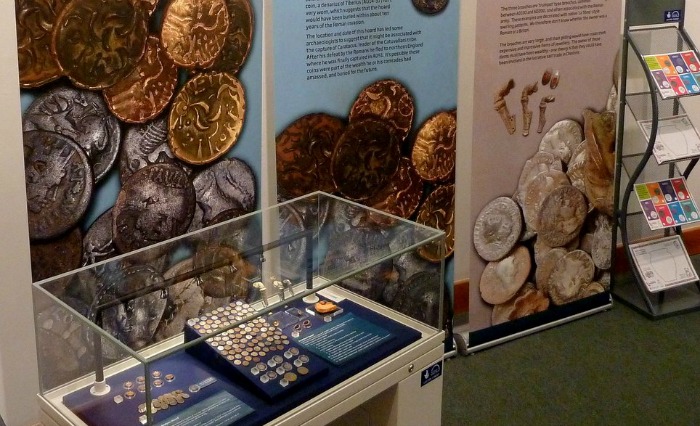 An exhibition of two Roman hoards discovered in Cheshire has opened at Nantwich Museum and will run until Saturday July 8.
The coins and jewellery were buried for safe keeping nearly 2,000 years ago but their owners never returned for them.
The Malpas Hoard consists of 35 coins struck before the conquest of Britain and possibly associated with the capture of Caratacus, leader of the Catuvallani tribe.
The Knutsford Hoard involves 103 coins, three brooches and two finger rings ranging in date from 32 BC to AD 200.
The hoards provide evidence of the way of life of local people in the early Roman period with possible links to the Cheshire salt fields and coastal trading centres.
The hoards were discovered by metal detectorists and have been on display at the British Museum.
Congleton Museum and Liverpool Museum jointly purchased the hoards thanks to a Heritage Lottery Fund grant.
After display in Nantwich, they will return to Congleton Museum.
Admission to the museum and exhibition is free.
Contact Nantwich Museum on [email protected], call 01270 627104, visit www.nantwichmuseum.org.uk
https://www.facebook.com/nantwich.museumofficial/