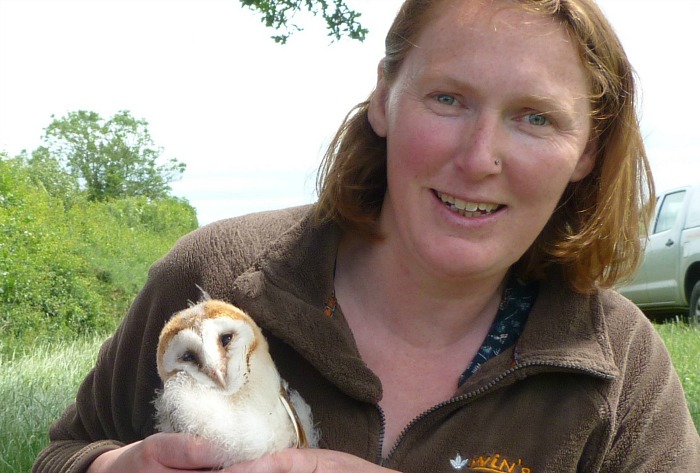 Barn owl nest boxes at Cheshire Wildlife Trust's Bickley Hall Farm headquarters are certainly being put to good use!
Members of Broxton Barn Owl group, along with Cheshire Wildlife Trust's Charlotte Harris, found three owl chicks in one of the boxes during their annual check.
Worrying figures from the Barn Owl Trust suggests 2016 was a bad year for the population of the popular species.
But the records from 32 owl groups across the UK showed a positive result for Cheshire with an increase in numbers.
"We are over the moon to be hosting a family for the second year running," said Ben Gregory, part of the expert conservation team at Cheshire Wildlife Trust.
"Keeping records of breeding sites helps the population to be monitored and builds a picture of what needs to be done to continue to support this enigmatic species.
"During the visit by Broxton Barn Owl group, all four of our nest boxes were checked and although only one had been used for nesting it was clear that another box had also been used for roosting."
The chicks were weighed, ringed, and sexed where possible.
They also had their age assessed during the visit.
Cheshire Wildlife Trust is managing Bickley Hall Farm as a wildlife-friendly farm in partnership with a local grazier.
"Wildlife-friendly field margins and hedgerows are a key feature on our farm," added Ben.
"They create wildlife corridors, which support a whole host of species, including barn owls."
Dedicated nest boxes have become essential to the success of breeding of owls, with volunteer organisations like Broxton Barn Owl group leading the way in installing and monitoring sites.