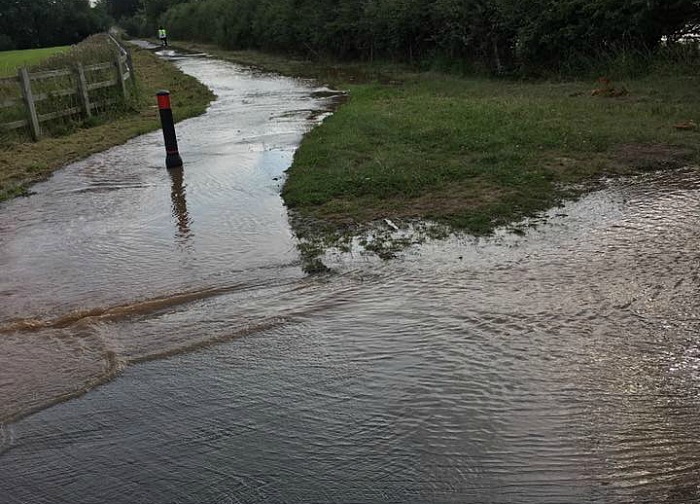 A burst water main in Nantwich has caused chaos with flooded roads and affected water supplies to hundreds of properties.
The leak was spotted close to the junction of the A530 Middlewich Road and Colleys Lane, not far from the Alvaston/Sainsbury's roundabout, at around 6.50am.
And as these pictures from our readers show, within minutes, roads, cycleways and paths were engulfed in water.
United Utilities have sent out a team of engineers to locate and carry out repairs to the leak, and Cheshire East highways are also on scene.
It's believed the burst has had a knock-on effect with poor water supplies, and discoloured supplies.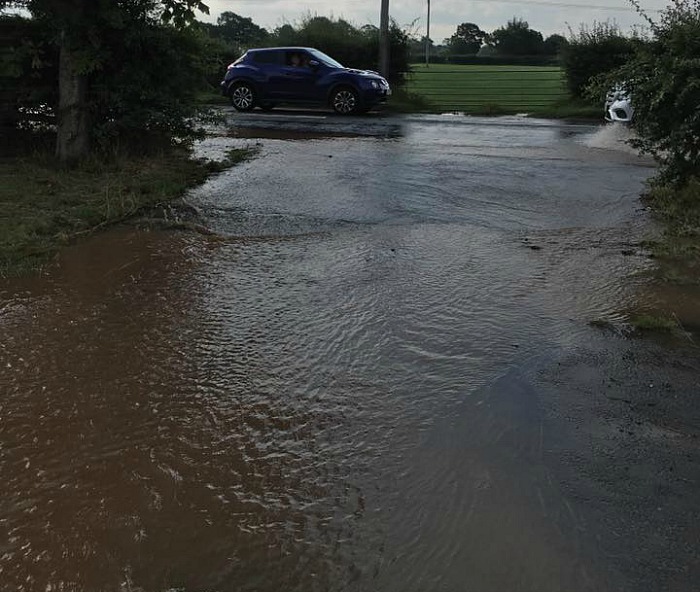 A spokesman for United Utilities said: "A team of engineers are on their way to Middlewich Road/Colleys Lane.
"Our inspector is on his way to the area, however we believe this to be the cause for some of you having no water or just a trickle.
"We're sorry for the trouble this may be causing you and we will get your taps flowing normally again as quickly as we can.
"We have received calls to let us know some of you are finding when you turn your tap on the water is discoloured or brown in colour.
"This has happened because of a disturbance to the pipes in your area. Our pipes have naturally occurring sediments and minerals at the bottom which can get disturbed every now and then.
We know it doesn't look nice but don't worry, it's unlikely to be harmful and will settle down again with time. You can help with this by letting your cold water tap run at a slight trickle until your water runs crystal clear again.
"We're sorry if this has affected you getting on with your everyday jobs."