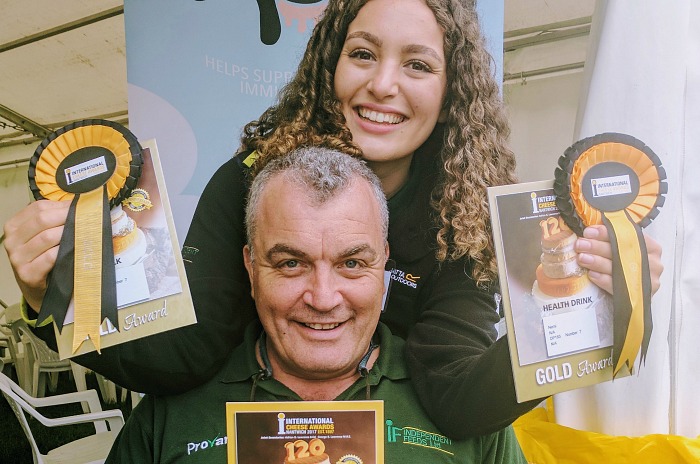 The owners of South Cheshire milk supplier Nemi Dairy are celebrating two gold awards and a highly commended certificate at this week's International Cheese Show in Nantwich.
The family-run company, based in Audlem, was awarded top prizes in the best Health Drink and Semi-Skimmed categories, and was highly commended for its whole milk.
Nemi produces naturally enriched healthy milk with nothing added. The goodness comes through healthy diet that cows are fed.
Further emphasis is placed on an ethical supply chain with Nemi paying farmers a fair price for every litre sold.
The family-run company is already exploring exporting opportunities in China and the Middle East.
It currently supplies many customers ranging from the prestigious Claridge's Hotel, food champions at The Hollies Farmshop in Little Budworth, to the nationwide luxury care home provider Sunrise Senior Living.
Nemi Milk managing director Andrew Henderson (pictured with daughter Hollie, above) said: "What motivates us to get up the morning is to give more of our fantastic British dairy farmers the hope of a sustainable future.
"For too long they have been struggling on the side-line where they are working day in and day out to put food on our tables.
"These awards are a credit to them and I am proud to see that they are finally getting the recognition that they deserve."