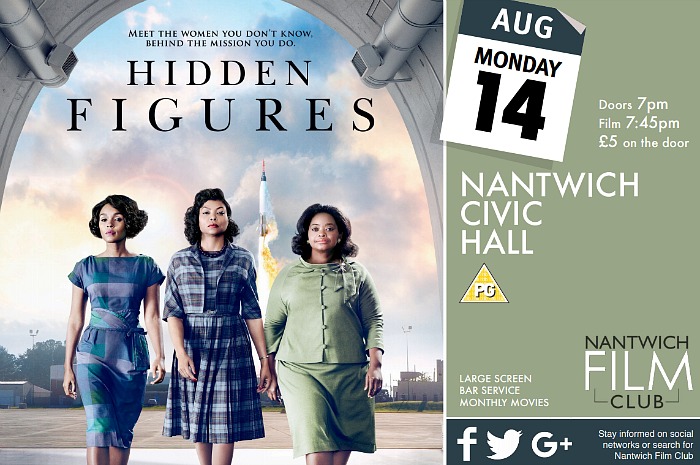 Nantwich Film Club is to host a screening of the hit American movie, Hidden Figures.
The club's next screening, on August 14, will take place at the Nantwich Civic Hall starting at 7.45pm.
The movie proved a massive hit in the cinemas and the screening gives those who missed it first time around a chance to watch it.
Hidden Figures is the incredible untold story of Katherine G. Johnson, Dorothy Vaughan and Mary Jackson-brilliant.
They are three African-American women working at NASA, who served as the brains behind one of the greatest operations in history: the launch of astronaut John Glenn into orbit.
The launch was seen as a stunning achievement that restored the nation's confidence, turned around the Space Race, and galvanized the world.
The visionary trio crossed all gender and race lines to inspire generations to dream big.
Tickets are just £5, with a large screen and bar service. Doors open at 7pm.
More details, visit Nantwich Film Club online, or follow on Twitter @nantwichfilm