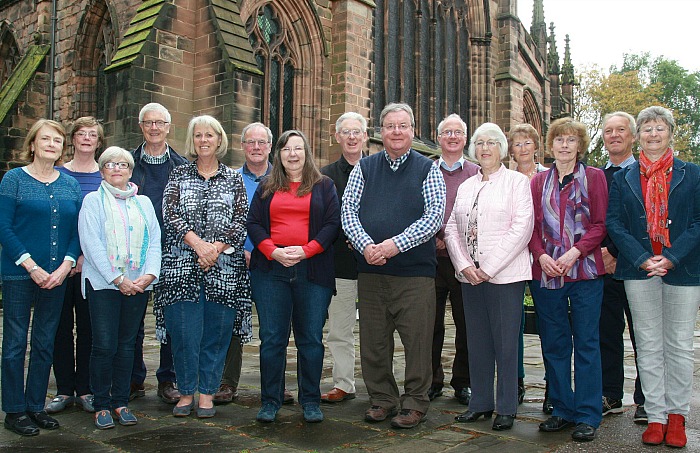 Nantwich Choral Society is on the hunt for fresh musical talent as part of a £600 national competition.
The 'Nantwich Carol Composition' contest offers bumper cash prizes and the chance for established and emerging composers to hear their work performed before a packed audience at St Mary's Church in December.
Entries are now being received and the tune that hits the right note with an expert panel of judges will scoop the star prize of £300 while the runner-up will receive £200 and composer in third place, £100.
The contest invites tunesmiths of all ages and living anywhere in the country to write music for one of three set pieces from the Oxford Book of Carols or they can select 'A Nantwich Carol' which pays reference to local streets and cheese.
Society spokesman Elizabeth Lea said: "We believe 'Britain has got Talent' and this competition aims to discover it while offering local people an exciting opportunity to hear a new piece of work at our Family Carol Concert on December 16 when we will be joined by the dynamic Nantwich Young Voices.
"This is a fantastic opportunity for those who already write music, or wannabe composers, and underlines a key aim of the society to nurture new talent.
"We would welcome an uplifting contemporary composition, something that will set toes tapping and be enjoyed by a large audience of local families in the run up to Christmas."
The society, founded in 1972, recently returned from France where singers performed a special concert celebrating 60 years of twinning between Crewe and Nantwich and Macon.
Elizabeth added: "Over 45 years we have grown into one of the largest and most successful choirs in the region.
"Now a recent bequest from a past member of the choir has allowed us to stage a national competition which will offer Nantwich its own unique Christmas composition."
Composers are encouraged to enter now. Deadline is September 18.
For more information visit www.nantwichchoral.org.uk or email [email protected]