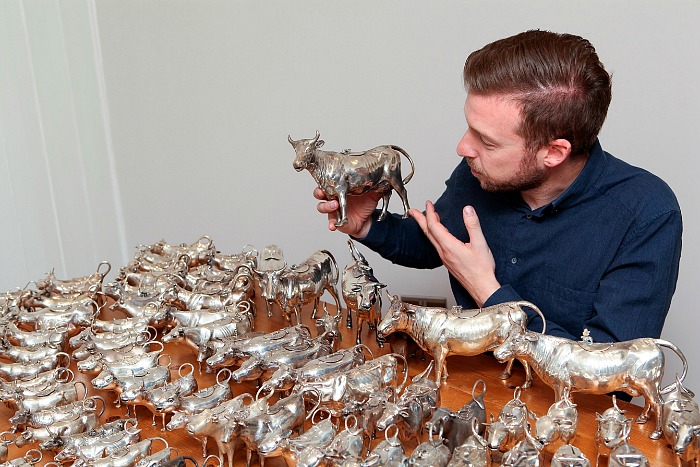 A South Cheshire antiques expert was stunned when he 'herd' about this amazing collection of 112 silver cow creamers.
Now Mark Littler is on the 'moo-ve' to sell them for around £85,000.
Mark, based near Crewe, said he could not believe his ears when he first 'fielded' the call from the anonymous vendor.
"I have sold silver cow creamers in the past, but most collectors only manage to find one or two," he said.
"To have amassed such a broad range of creamers is testimony to the devotion of the owner!"
The collection took the current owner years to assemble, buying from auctions, fairs and dealers across the globe, with many sourced in the USA.
They weigh 25kg and are being offered as a whole sale rather than auction.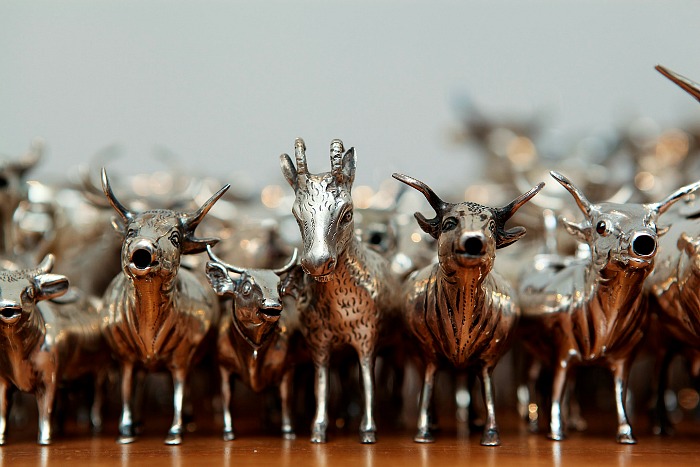 Mark, a freelance antiques consultant, has valued and sold other strange items in his time.
From medieval rings to a first class railway carriage, 16th century German guns to casks of 21-year-old Scotch single malt whisky.
But the current herd of 112 solid silver cow creamers will be hard to beat.
And he has decided a private sale would be best over auction, owing to the considerable auction house commissions and danger of flooding the market and breaking up the collection.
Mark said: "Selling the collection as a whole offers a unique opportunity to a collector or institution.
"The scope is really all-encompassing, featuring every known style of creamer, and even features some real rarities including bull creamers and even a creamer in the form of a goat.
"It has taken decades to acquire and it would be a real shame to see the collection broken down."
Silver cow creamers, which are novelty jugs for serving cream with tea, first appeared in the 1750s and were made by silversmith John Schuppe.
Schuppe was a Dutch immigrant and his design captured the imagination of the upper classes, with hundreds of copycat creamers made all over the world in almost every material over the following centuries.
Although Schuppe was the first to make cow creamers from silver, their form is much older – dating back to 4th century BC Egypt!
Mark's business helps clients navigate the antiques trade to get them the best deal when they sell antiques or collector items.
Selling both through auction houses and private sales, he is one of the first to act in this intermediary role in the antiques trade.