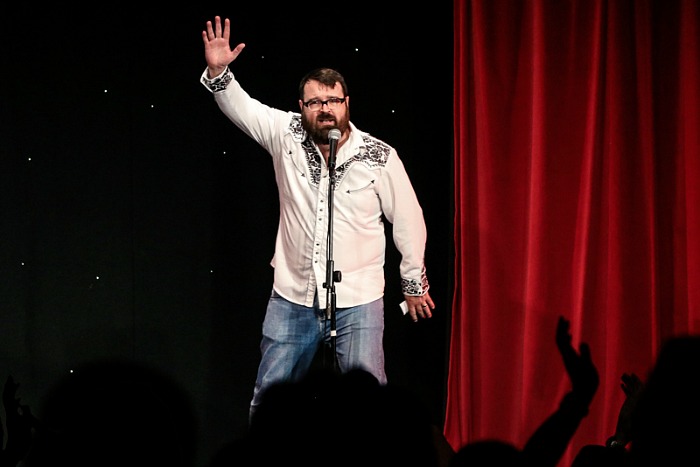 Four top comedians commanded the stage and left the audience in raptures as the Very Best in Stand Up live comedy returned to Nantwich last night.
And it was one of those performances that will be remembered as much for the compere as the three billed comics.
Larger-than-life New Zealander Jarred Christmas (pictured, above) had all the sparkle and glitter of his surname, strutting about the stage with the audience eating out of his hand.
His quick-fire, brash and incisive gags and exchanges with crowd members set the show perfectly on its way, and provided brilliant links in between the main acts.
Audience engagement from the off is key in these shows, and Christmas certainly provided that festive spirit – as young Lewis in the front seats will testify!
First act was a real midget gem in Tanyalee Davis – the 3ft 6in Canadian who was making her debut in Nantwich.
Her physique provides brilliant natural material which she used perfectly and the audience immediately shone to her.
Her racy gags and edgy observations had the packed house in uproar, never afraid to take it that one step further and seize on the material that worked so well, like all top comedians.
Middle act was a real change of pace, but no less hilarious, as Carl Donnelly (pictured) ambled on stage.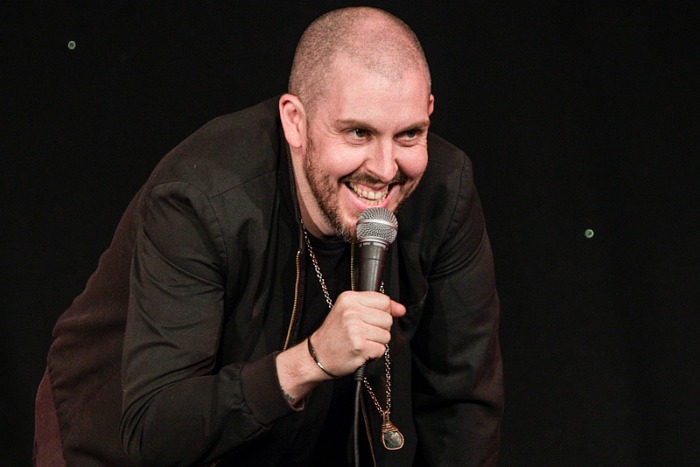 His down-trodden, stressed out demeanour and character played out perfectly as his stretched his longer form jokes to the joy of the crowd.
And dealing cleverly with an inebriated heckler showed the class of a professional in his work.
Final act was the gagsmith Gary Delaney (pictured, below), who fired joke after joke out in a rapid succession.
His superb use of language and play on words just left the audience on the floor with little time to recover before the next gag.
He said he can tell around 240 jokes in a 30-minute set – and there's no doubting that after this stunning performance.
Civic Comedy is back on Friday October 6 – book your £10 tickets online before it sells out. Visit www.civiccomedy.co.uk