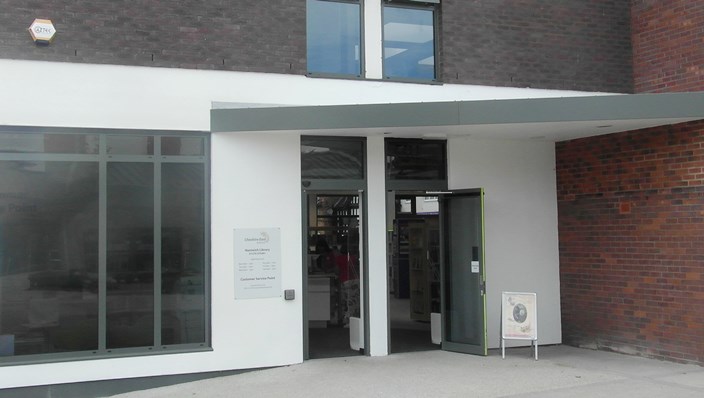 Nantwich Library on Beam Street is staging a series of events in October.
Between Octobner 2-6, the venue is involved in Get Online Week 2017.
Staff are staging a themed iTea and Chat afternoon on Thursday October 5 from 2:30pm – 4:30pm.
It is a drop-in event so no need to book and is free of charge, with refreshments provided.
The theme is #Try1Thing so bring a smartphone, laptop or tablet for friendly advice about getting online and to try one thing.
Before the event, call in and take a look at the Get Online Week themed display where you can gather some more info on the event.
For more information, call Nantwich Library on 01270 375361.
Also on Thursday October 5, there is a Charles Heathcote author event from 5.30pm to 6.30pm.
Join local Cheshire author Charles as he reads from his latest collection of humorous monologues 'Indisputably Doris'.
Charles has always lived in Macclesfield and very rarely leaves.
A Creative Writing graduate of MMU Cheshire and secretary to the Macclesfield Creative Writing Group, he is a writer of radio plays and prose with a penchant for the odd lyric.
This is a free event and there is no need to book. Refreshments will be available.
Libraries Week 2017 is held from October 9-13.
And on Thursday October 12 at 2.30-4pm, Nantwich Library will hold its Afternoon Story and Tea.
Enjoy refreshments, company and stories at this free drop-in session.
The session features performance poet Dean Fraser, aka The Quantum Poet.
He will be reading from his fifth and latest poetry collection 'Beyond Poetry'.