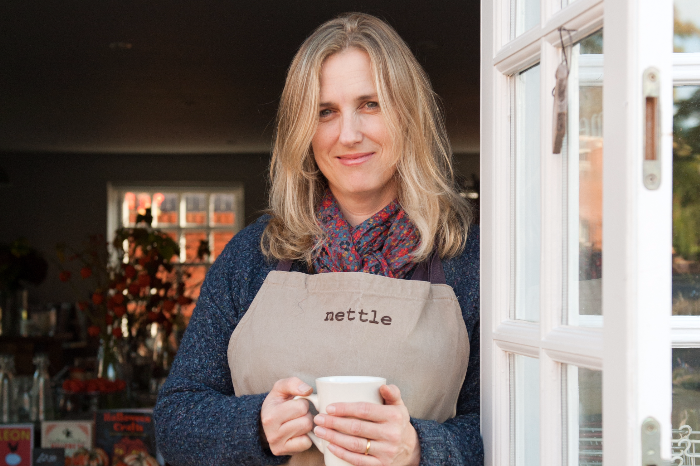 A former law trainee is courting success with her new Nantwich shop after she crafted herself a new career!
Jo Weaver's new homeware and gift store, Nettle, on Beam Street, fulfils a long-held ambition ever since she quit the legal business.
The mum-of-four first established her company in 2010, inspired by her job in a busy Chester florist where she went after leaving her career as a legal executive behind.
"I had reached a point where I had to wait a year before I could start my law finals," she recalls.
"During that year I decided to do a flower arranging course as I was getting married and couldn't find a florist who did the simple natural
style of floristry I liked!
"Then a new shop opened in Chester by a lady who had moved up from London which did exactly the sort of flowers I was looking for and we became lifelong friends.
"I started helping her out and eventually made the difficult decision to give up law and become a full-time florist with her.
"And I've never regretted it."
Jo, who now lives in Malpas, soon found her new career ambition bloom after she'd had her fourth child.
"I was looking for something to fit in around the family and the business started around my kitchen table," she recalls.
"My friend Ros and I made Christmas door wreaths and I also had a passion for sourcing interesting gifts and homeware which we sold at various events and fairs.
"I then went on to open a home and garden gift shop in Tattenhall in 2012 where we sold a range of unique gifts and also seasonal weekly flowers.
"We also started hosting various workshops such as willow weaving, flower classes and wreath making throughout the year which gained huge popularity not just for the craft element but also for the delicious lunches provided by Ros!"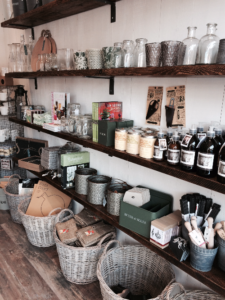 Over the next few years, the business gained a loyal following of regular customers.
"We decided last year the time had come to move the shop into a town as we didn't really have a lot of passing trade in the village.
"We pinpointed Nantwich as a thriving market town which is just what we were looking for.
"I had always loved creative crafts and enjoyed sourcing interesting things for my home so sourcing lovely things for the shop is never difficult."
Nettle stocks home and garden lifestyle products that contribute to simple everyday living.
"You will find carefully selected homeware, garden products, gifts, cards, soaps, candles, books and much more," Jo added.
"We also sell seasonal natural style flower bunches and our ever-so popular jam jar posies for which we have become known for.
"These are available weekly in the shop from Thursday onwards.
"We will also be continuing to host our popular workshops throughout the year at various venues."
Nettle has recently opened its doors at 30 Beam Street, opening hours Tuesday to Saturday 10am-5pm.
For more details, contact 01270 314689, email [email protected], and visit www.nettlehomeandgarden.co.uk