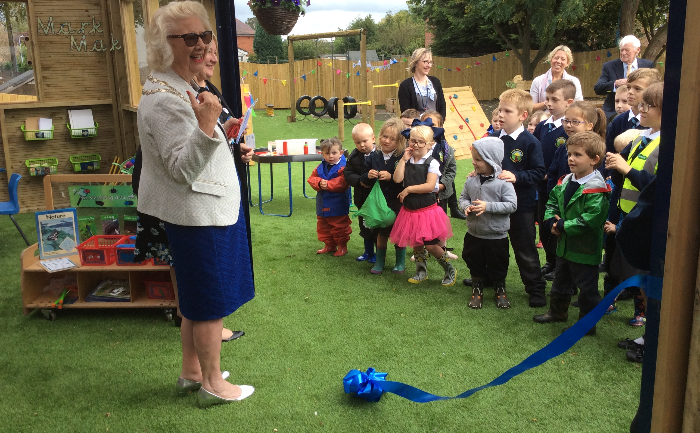 Pupils, staff, governors and visitors at Nantwich Primary Academy have celebrated the opening of a new Early Years outdoor area.
They were joined by Cllr Penny Butterill, Mayor of Nantwich, who cut the ribbon at the grand opening at the school.
Cllr Butterill and visitors were able to tour the area and experience learning opportunities the children have on offer every day.
The new gravel pit and water play areas were particularly popular with both children and visitors.
And the mud kitchen was filled with apples from trees in the grounds of the academy.
The slide, tyres, roll bars and balance beam had all the children eager to show off their talents.
Inside the new canopy, children entertained the visitors in the new Performance Area and practised their writing skills at the Writing Station.
Sue Spence, Nantwich Primary Academy Principal, said: "We are thrilled with our new Early Years Outdoor Area!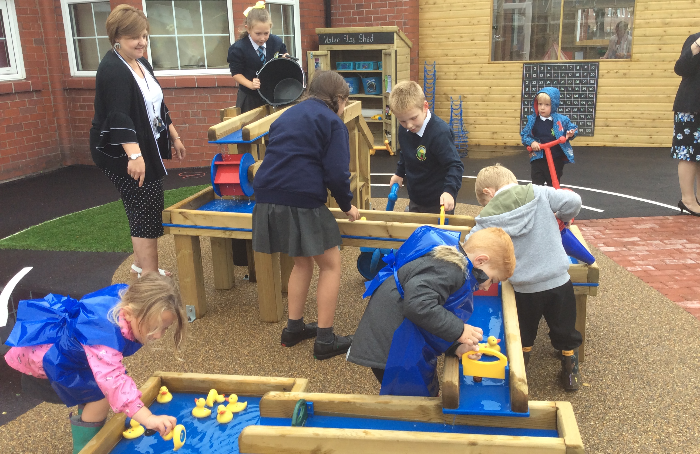 "The wonderful learning opportunities it enables our nursery and reception children to experience ensures the best possible start to their school life.
"Every child is able to enjoy high quality meaningful first hand exploration outdoors, no matter the weather!
"I would like to thank St Bart's Multi Academy Trust, Playsound and Buildbase for their support in creating this rich learning space."
The Academy welcomes prospective parents who wish to tour the school.
This can be arranged by contacting the school office on 01270 685000.