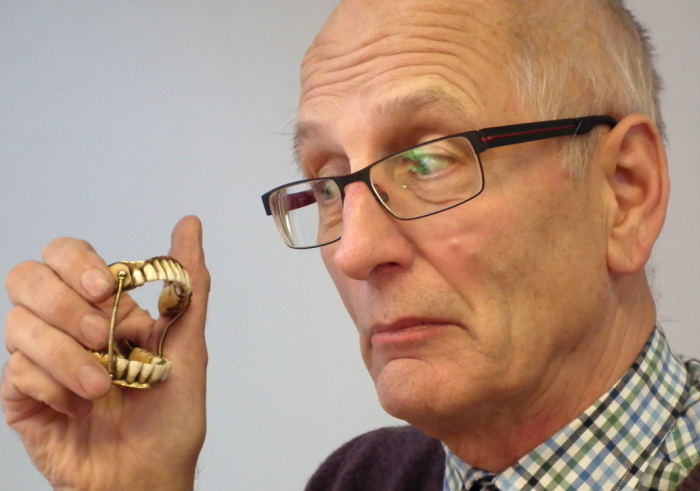 Nantwich auctioneers have something a bit different to get their teeth into – the sale of a set of gold false gnashers!
And this set of dental diamonds could fetch as much as £600 when they go under the hammer at Peter Wilson on Market Street.
These are the Rolls-Royce of false teeth, made for a person of substance from real or porcelain gnashers, set in
solid gold.
They date from the late 18th or early 19th century and will be offered in the auctioneer's pre-Christmas sale on November 22-23.
Peter Wilson fine art auctioneer Nick Allsopp, pictured, was gob-smacked when they were brought in for sale.
The teeth are expected to sell for £400-600, which could put a smile on the face of a local collector who sent them for sale.
However, their original owner was unavailable for comment!
There's still time for further entries of fine art, antiques and collectors' items to be consigned to the sale.
Contact the auctioneers on 01270 623878 for further information.