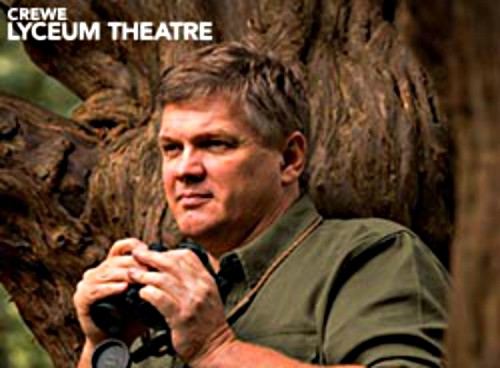 Ray Mears delighted fans of all ages at The Lyceum this week with his 'Born to Go Wild Tour', writes Claire Faulkner.
The evening was everything you'd expect and more.
The stage was simple but beautifully dressed.
Using clips from his TV show on a backdrop, Ray focussed on the traditions and importance of fire in tribal communities around the world.
Taking us through the history of fire and demonstrating the different methods of making it.
The audience was completely spellbound as he showed us how to make fire using flint and steel, shaving clusters and a bow drill.
In the second part of the show, Ray talked about nature, the environment and bushcraft.
Sharing stories about the difficulties of filming in remote locations, and some of his favourite experiences of working alongside aboriginal tribes in Australia.
Throughout the night, Ray reminded the audience to respect the planet and to treat wildlife the way you want to be treated yourself.
I found the show engaging, informative and very entertaining.
I learnt a lot, from the Thunderbird to the uses of the birch tree.
But whether I'd be able to survive in the wilderness on my own is still up for debate!
For more details on forthcoming shows and productions, visit www.crewelyceum.co.uk