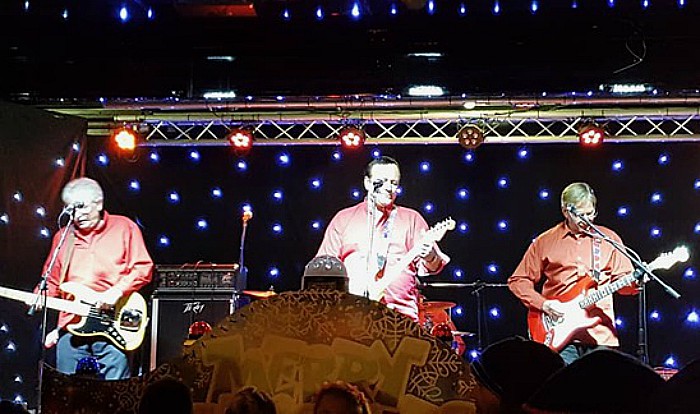 Philip Nield is often in the spotlight as frontman for Nantwich band California Blue.
But now he's grabbing national attention as a successful independent retailer.
For the lead singer, along with wife Maxine, owns a shop in Pepper Street that has been selected from hundreds nationwide to be Hallmark's new "store of the future".
Their greetings card shop, which also has a Thorntons franchise, is one of two Hallmark "Gold Crown" stores to be completely redesigned. A branch in Widnes has been given the same treatment.
The refit of the prototype shop is already proving a hit with the Nantwich public who seem keen to sing its praises.
"We've had excellent feedback from new and existing customers who seem very happy with the new-look," said Philip.
"We closed the shop for a fortnight to complete the refit and it has been very hectic as we prepare for Christmas – but it has been well worth the effort and our staff have been wonderful.
"Our shop is the prototype for all Hallmark stores of the future for independent retailers so it is pleasing that it has been so well received."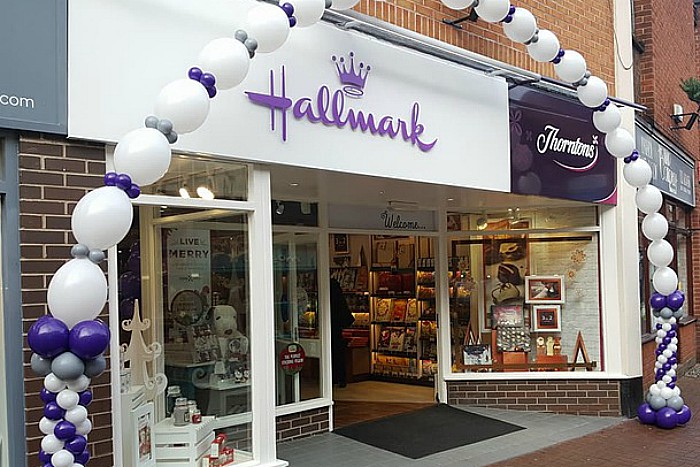 Philip and Maxine have been independent retailers for more than 30 years and they were originally based in Crewe at Hallmark and the Giftbox.
But for the last 13 years their business has flourished in Nantwich.
The Pepper Street premises is a stone's throw from the town square where California Blue appeared in front of more than 1,000 as part of the town's Christmas lights switch-on.
The band has been together for more than 25 years and their set is packed with Sixties music to modern-day classics.
They are kept busy throughout the year and are gearing up for a second appearance at Nantwich Civic Hall on February 23 following a sell-out success at the venue in March.
They will again be appearing with Tumblin' Dice – a Rolling Stones tribute band.
"We still enjoy playing together after all these years and appearing in front of so many people at the Christmas switch-on was a real buzz," said Philip.
"We feel privileged to have been invited to appear at such a big occasion."
A spokesman for Hallmark said: "This store and the Widnes shop have been part of Hallmark's 'Gold Crown programme' for a number of years.
"They have been chosen to be our 'store of the future' with the vision to present back to the rest of our independent partners early next year with the view to roll out the new look and feel further.
"It's an exciting future for the independent retailing side of Hallmark."