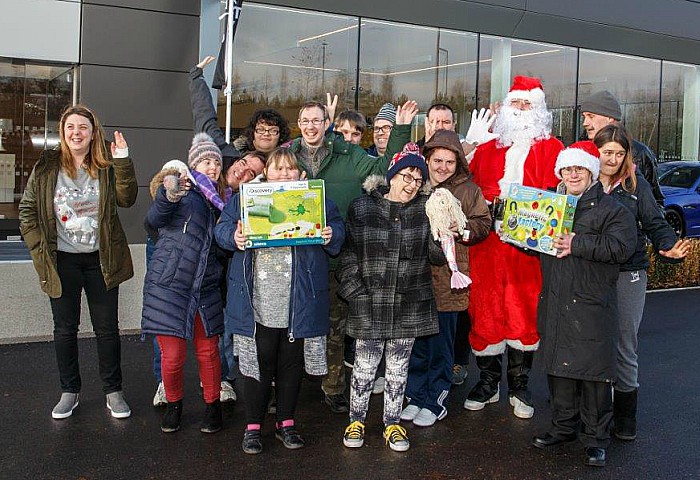 South Cheshire children have benefited from gifts donated by family-owned car dealerships Swansway Jaguar, Crewe Audi, Crewe SEAT and Crewe Volkswagen.
The dealerships, owned and operated by Swansway Motor Group, have been on Santa Patrol donating children's Christmas presents.
Gifts went to groups including Wishing Well, Cheshire Without Abuse, Cheshire Buddies, Cheshire East Children's Services based at the Crewe Lifestyle Centre, and the children's ward at Leighton hospital.
John Doorbar, head of business at Crewe Audi, said: "Each dealership in the Swansway Group chooses which children's charities or groups to donate their Santa Patrol presents to.
"We're sadly aware domestic violence against women and children doesn't stop for Christmas.
"The need for ongoing support is year round. We hope these present help being a little festive joy to the children on Christmas morning."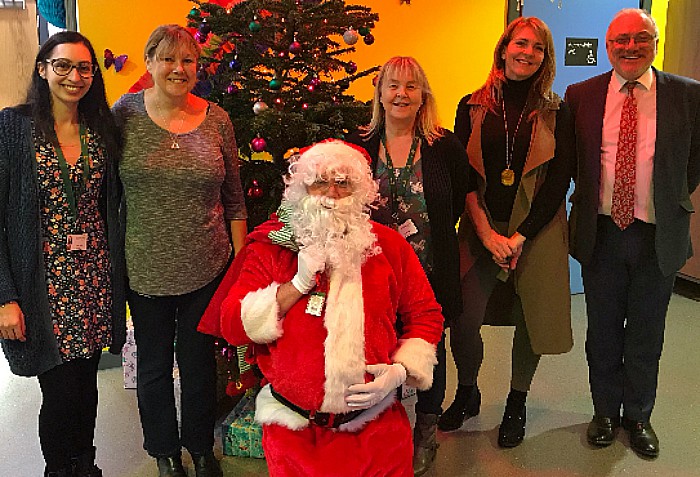 Andy Barnes, head of business at Crewe SEAT, went to Crewe Lifestyle Centre accompanied by his very own Santa.
"Cheshire East staff put their all into caring for children the whole year round," he said.
"Life can be very difficult for some children and their families, so we're delighted to bring a little bit of Christmas magic into their lives."
Matt Hill, head of business at Swansway Jaguar, donated gifts to the Cheshire Buddies group.
And the final visit on the Santa Patrol journey was from Crewe Volkswagen who took Santa along to the Wishing Well Centre in Crewe.
Jan Melia, support leader at the centre, said: "We've been blown away by the kindness of Swansway.
"Crewe Volkswagen donated presents for all our children and then sent along Santa to sit in our grotto and give them out.
"I want to say thank you, to everyone involved, you've helped make Christmas special for these children."