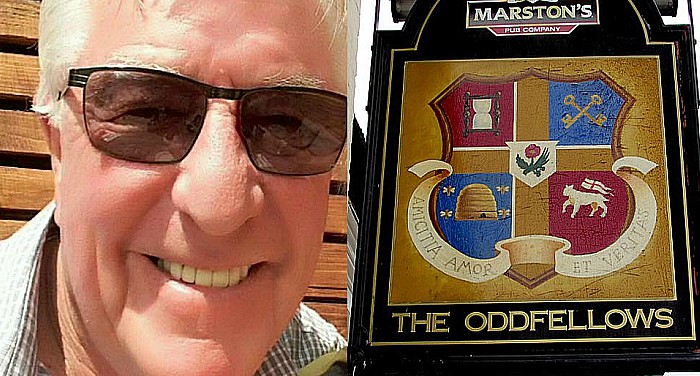 Tributes have been paid to Peter Goude, former landlord of The Oddfellows Arms in Nantwich, who has died.
Peter, aged 69, passed away in his sleep in the early hours today (January 13).
He had been at the helm of the Oddfellows since 2008 until last year, when current landlady Julie Davies took over the tenancy.
Julie Davies said today: "I personally worked for Hazel and Peter for over eight years.
"They were and are like a mother and father to me.
"Peter was always smiling singing and was looking forward to retiring and seeing the world.
"Our thoughts our with Hazel and also the rest of the family."
Tributes have been posted on social media, including the Welsh Row pub's Facebook page.
Beatrice Davis write: "So very sad. He was a brilliant bloke who was greatly missed when he left the Oddies. Our thoughts go out to Hazel and all the family."
Darran Williams added: "Such a shame, he was such a happy smiling person who will never be forgotten. Our thoughts go out to Hazel and all the family."
Peter had entertained customers with his singing for more than 30 years as a licensee.
He had run bars from Cumbria to Spain, returning to Nantwich from Tenerife in 2008 to run the Oddfelloews.
He's been involved in music for more than 40 years.
(Pic of Oddfellows sign by Jaggery, creative commons licence)