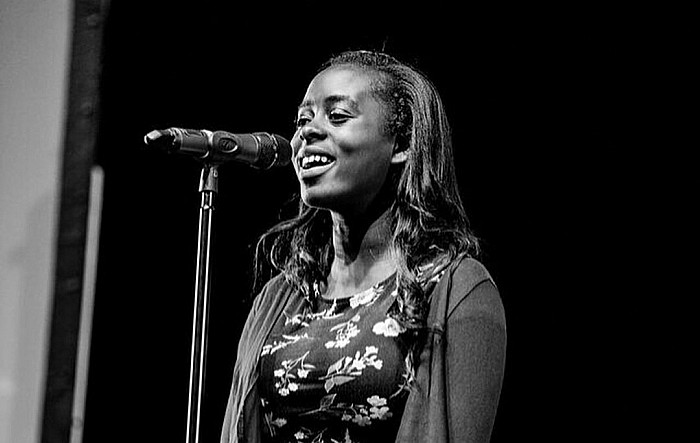 Nantwich singing sensation Sinead D'Abreu-Hayling has made it through to the national finals of the UK Open Mic competition.
The 17-year-old former Brine Leas and Pear Tree Primary pupil has won through to the grand final after stunning judges with her classical music voice.
She won a regional and area final back in October and November in Stockport and Manchester, and is now down to the final 20-25 singers in her age group.
And Sinead, who is studying A levels in Newcastle-under-Lyme, puts her success down to teachers at Brine Leas, singer Phoebe Fisher, and her mum Claire.
Sinead said: "I love singing. I've been singing for as long as I can remember.
"When I was 11-years-old, my mother and I were in church and a surprise performer came on stage and had an amazing classical voice.
"Her name was Phoebe Fisher, my mother immediately got a voucher for singing lessons off her after she saw my amazement and presented the voucher to me as a present that Christmas.
"Since then, Phoebe has moulded me into the performer I am today.
"I also owe quite a lot of my success over the years to my former music teachers at Brine Leas School, who have signed me up to competitions such as the rotary club's young musical of the year."
Since then, Sinead has performed in a number of musical roles, including playing Lil Inez in Curtain Calls production of Hairspray, performing at Nantwich Food Festival twice, and achieving grade 6 in the London college of Music musical theatre examination board.
"This year I thought I would take a chance and audition for the biggest competition I have ever done – Open Mic UK.
"I was successful in my audition where I sang Summertime from Porgy and Bess.
"I then sang Think of Me, from Phantom Of The Opera, at the regional finals and for the previous round I sang Wishing You Were Somehow Here Again, also from Phantom Of The Opera."
(Watch Sinead perform in the area final, below)
Annually, thousands of people audition for Open Mic UK.
Those numbers are whittled down to only 20/25 contestants in the grand finals, which take place in London this weekend.
There are three winners, one for each age category of U16s, 16-20, 21 and over,
Then an overall winner is chosen from those three.
"The winners are chosen by the judges and the public," said Sinead.
"If a contestant is in the top 3 of the judges scores, then the audience vote is counted along with the judges score and the contestant with the overall largest score is crowned the winner.
"If a contestant is not in the top 3 of the judges scores, the audience vote is not counted."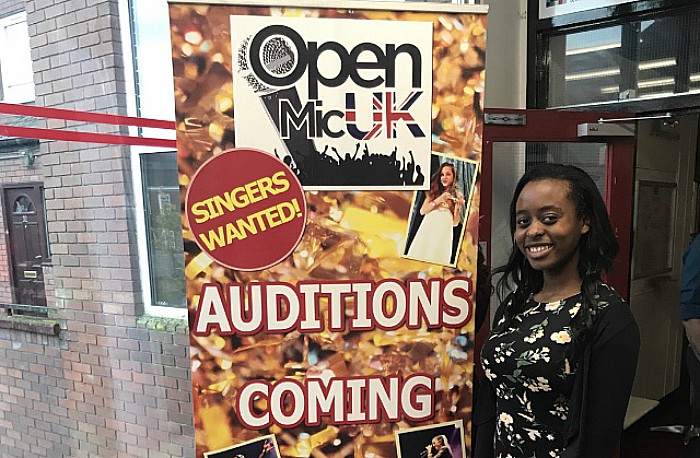 Among the grand final judges this year are vocal coach Cece Sammy who has appeared as Simon Cowell's advisor in X factor, and Barney Addison, head of talent for SYCHO records.
Sinead added: "I have been utterly amazed with all of the support I have gotten throughout the competition.
"I was not expecting to have come so far I am overjoyed by the positivity my classical voice has been getting from the audience throughout the competition.
"After each round I had people coming up to me saying how much they loved my voice which was an amazing feeling."
You can help by voting for Sinead, text OPEN50 to 84222.
(Watch Sinead perform in the regional final, below)