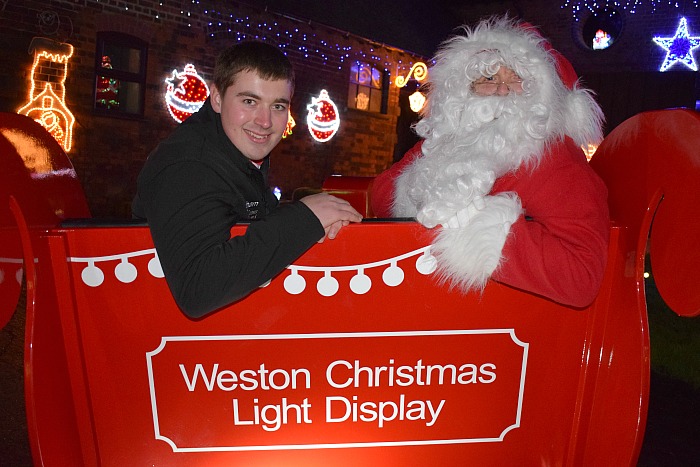 Graham Witter has handed over a cheque for £25,870 to Donna Louise Hospice raised from his Weston Christmas Light Display.
It's another record amount raised by Graham from the festive display at Carters Green Farm which attracted more than 15,000 visitors in December.
He originally set up the light display in 2013 in memory of his sister Jessica who spent time at The Donna Louise before she passed away.
Since the first display, he has raised £65,550 for the families at The Donna Louise.
Graham said: "It's been another really successful light display – such a great achievement for The Donna Louise.
"I'm so grateful to everyone who came along to see the display, to all the generous local businesses who supported the event and to my friends and family who volunteered their time each night throughout December."
Visitors to the Weston Light Display, which ran throughout December, enjoyed a Santa's Grotto, festive ice cream van and the opportunity for a Sleigh Selfie.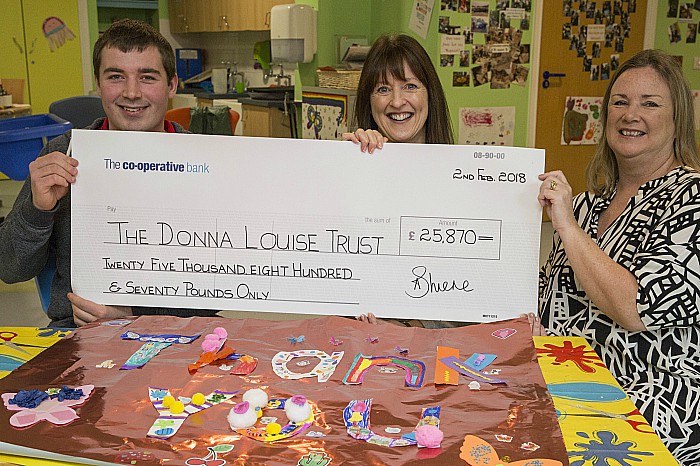 Liz Gratton, director of income generation at The Donna Louise, said: "Wow, what an amazing achievement!
"Graham works so hard to organise his light display.
"It takes months of planning and weeks to put all the decorations and lights in place.
"We're so overwhelmed by his dedication and hard work and the amount he's raised is phenomenal.
"On behalf of the families who rely on The Donna Louise, I'd like to say a huge thank you to Graham."
Money Graham has raised will fund a new play leader for a year at The Donna Louise and provide eight specialist sensory play activities for the children.
Now Graham has made a promise to organise his light display once again for Christmas 2018.