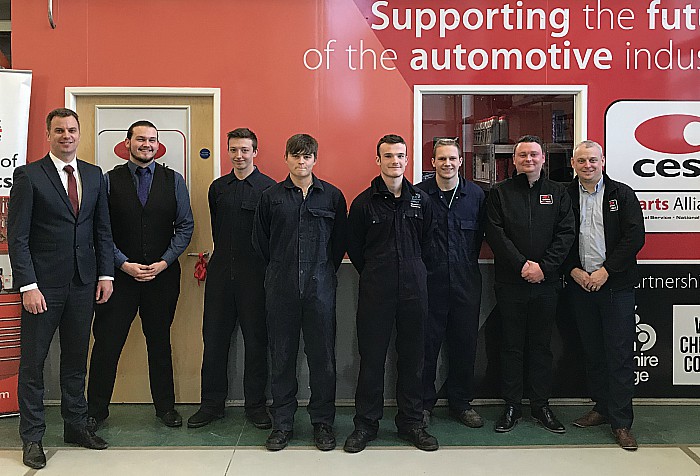 Students at Cheshire College – South & West's motor vehicle department are in the driving seat after achieving a UK first.
They have teamed up with CES UK to open the country's first college-based motor vehicle parts store at its Crewe campus.
CES UK, a member of The Parts Alliance, is one of the UK's leading suppliers of automotive parts with 22 branches across the North West, Midlands and North Wales.
The new store, run by students studying Level 2 and Level 3 Motor Vehicle Maintenance, sells automotive parts, tools and equipment ranging from de-icers, engine oil, batteries and socket sets.
Alex Edmunds, lecturer in automotive technologies at the college, said: "Having our own college-based parts store is fantastic for our students.
"They now get the chance to experience and learn about all aspects of the motor industry – from vehicle repair, to understanding how dealerships operate and now to running a parts store.
"The parts store is open three days per week to other students, staff and members of the public.
"Students get the chance to improve their skills in customer service, ordering parts and running a business at a profit."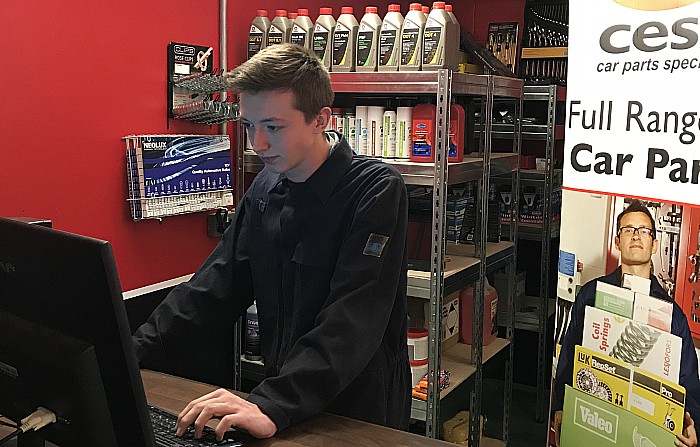 The parts store comes following a successful partnership between the college and the Crewe-based CES store.
Branch manager David Hughes said: "We currently take on two or three students each week for work experience.
"They get the chance to deal with customers over the phone, process orders, booking in stock and general warehouse management.
"It's a privilege to continue to develop our working relationship with the college and we are delighted with the opening of this new store."
Student Ryan Dessaur, 18, from Market Drayton, will be one of the students working in the store.
He said: "I think it's a brilliant idea.
"It will give me the real experience I need. As students, we currently get the opportunity to work on cars in the workshop but not with customers.
"This will be a really helpful skill and definitely raise my confidence in dealing with people."