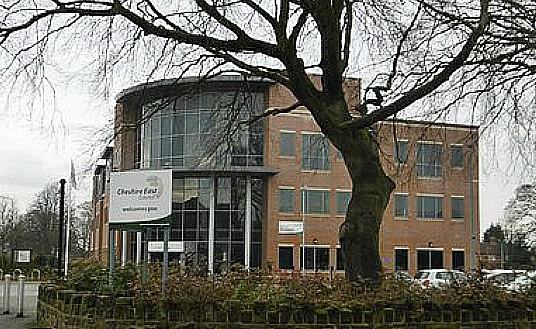 Council Tax is set to rise by 5.99% this April – a higher increase than was proposed by Cheshire East Council just three months ago.
The authority's Cabinet approved the move yesterday, claiming it is needed to "protect frontline services".
It had originally proposed a 4.99% rise back in November when it unveiled its pre-Budget consultation which highlighted the need to save £20 million in 2018-19.
The 5.99% rise will add almost £80 a year to the average household Council Tax bill for a Band D property, rising from £1,324.92 to £1,404.28.
It follows a 4.99% increase in 2017 and a 3.75% increase in 2016.
Council chiefs say 3% of the proposed tax rise will boost services for the vulnerable elderly.
Other proposals include spending £197 million over the next three years on maintaining and improving the borough's crumbling road network.
Cllr Paul Bates, Cheshire East Council Cabinet member for finance and communications, blamed inflation, a drop in Government funding, and increased demand for care services for children and adults for the rise.
"In Cheshire East, the number of residents receiving care and support from adult social care is increasing 4% a year," he said.
"And the number of children in social care placements has increased by 17%, in line with other councils.
"Adult social care services across the country experienced rising caseloads and increasing complexity of care needs, as well as rising costs from minimum wage requirements for care providers.
"However, these factors were particularly significant for Cheshire East, as the number of people aged over 65 is already above the national average – and is rising faster than average."
Cheshire East spent almost £100m on adult social care services in 2016/17 – three times the required spending on any other service area.
"Robust action is being taken across the authority to reduce budgetary pressures and ensure balanced finances – as we have successfully done in previous years.
"And we will be lobbying the government again to ensure future financial settlements will continue to allow us to achieve this, while protecting essential frontline services.
"We are aware, however, that local areas have differing priorities and, to support this, the budget contains a proposal to set aside £2m of revenue from the New Homes Bonus over the next two years."
Jan Willis, Cheshire East Council's director of finance and procurement, said: "There is a fine balance between making efficiencies in services and still enabling services to meet residents' needs.
"This council will continue to look for innovative ways to make every pound deliver the best outcome for local people."
The budget and Council Tax rise for 2018-19 will be decided by a vote of elected members at the February 22 meeting of full council.
*Have your say. Are you happy to pay 5.99% more? Do you get value for money from Cheshire East Council?