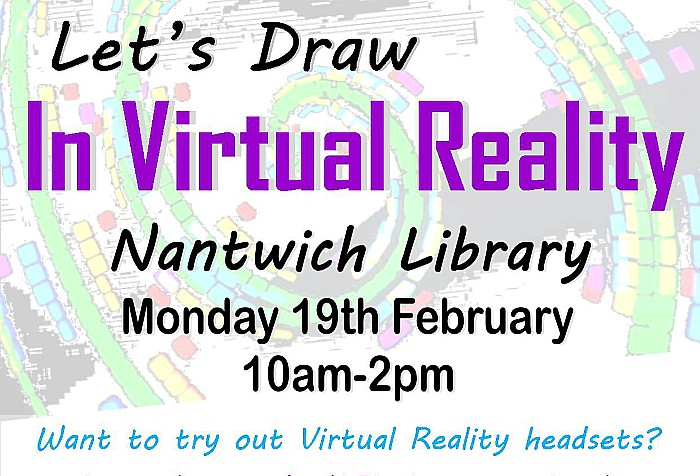 Nantwich Library is to stage a "Let's Draw in Virtual Reality" workshop in half-term.
The session will be held on Monday February 19, between 10am and 2pm.
The free drop-in workshop will give visitors a chance to try out Virtual Reality headsets.
They can also plan on HTC Vive using Google Tiltbrush and other apps.
The activity is aimed at anyone aged 14 and over at the Beam Street facility.
for more information visit www.visioninglab.com
Contact Nantwich Library on 01270 375360 or [email protected]