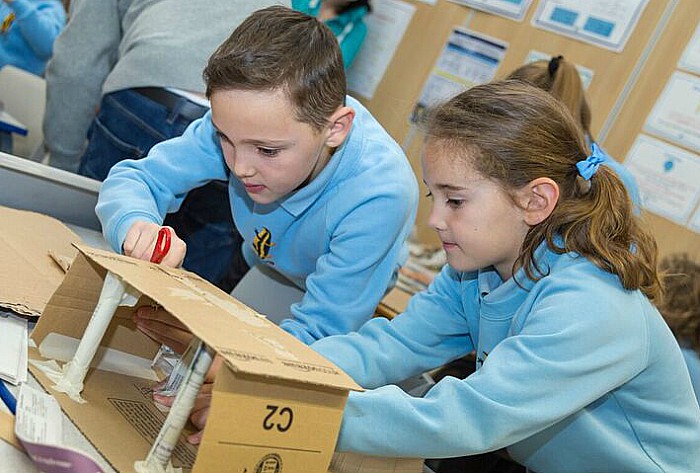 Pupils and staff at Pear Tree School in Stapeley are cooling off after a fun-packed STEAM week of activities.
The Science, Technology, Engineering, Arts and Maths week was created by the school's art lead Kay Morrell and STEM co-ordinator Chris Sykes.
Children had a packed timetable with staff leading a range of workshops every day and lots of visits and visitors to support the week.
Miss Morrell said: "It has been a tremendous week with staff and students from Brine Leas supporting us with art and coding activities as well as hands on opportunities to make bath bombs!
"We also had a whole morning of Lego construction, NatWest Bank running Moneywise sessions across the whole school, Air Products teaching the children about Liquid Nitrogen as well as many parents leading a diverse range of workshops.
"And the Year 6 pupils went down to Redshift Radio studios to develop a radio ad and even make it live on air!"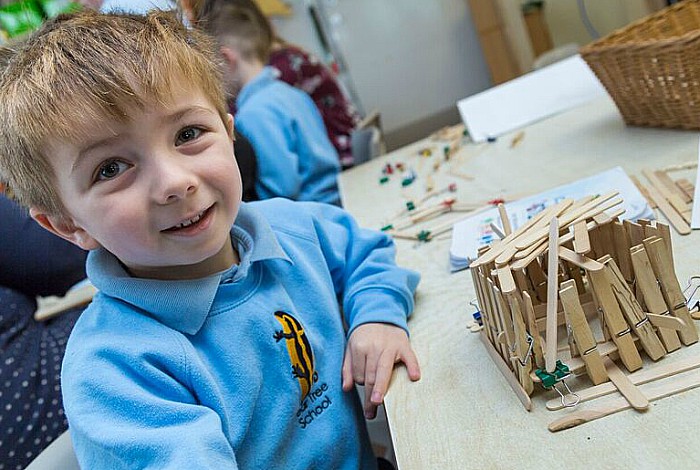 Mr Sykes added: "We also opened up school for a family 'Stay and Engage' opportunity and more than 50 parents and grandparents came and joined in the fun with rocket firing, bridge building, art work and baking.
"One look at the school's Facebook page demonstrates the huge range of opportunities we have had on offer!"
Pear Tree headteacher Boo Edleston added: "Enrichment weeks are fantastic opportunities to talent spot!
"It means every child has their opportunity to shine and learn by doing.
"Huge thanks though must go to Miss Morrell and Mr Sykes who organised and stage-managed the whole week.
"And to all the staff and helpers who have worked to give the children the chance to develop their team work and thinking skills, build their confidence and communication, enhance and enrich their learning opportunities and generally make hands-on learning fun!"
"This is definitely something we would like to do again and grow!"