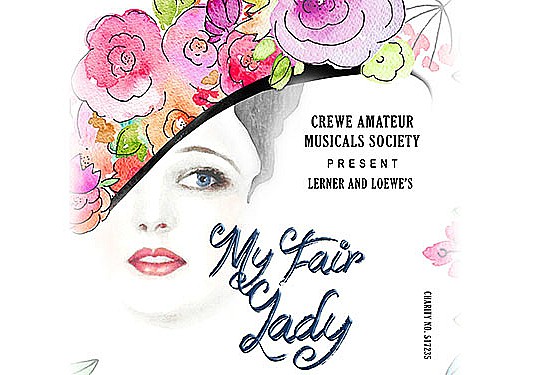 Crewe Amateur Musicals Society presents My Fair Lady at the Lyceum this week, writes Claire Faulkner.
This is such a well-known and loved musical, that I confess I felt nervous for the cast taking part.
There was no need to worry, under the direction of Sean Johnson-Hargreaves the production ran beautifully.
If you're a fan of the film, you won't be disappointed with this show.
The cast excelled in their roles and the staging, music, sound and lighting was perfect.
Charlotte Blake gave a brilliant performance as Eliza Doolittle. Her voice sounded amazing throughout, but particularly strong in the number 'Just You Wait.'
Prof Henry Higgins was fabulously played by Robert Earl, who gave a great performance of 'I've Grown Accustomed to her Face,' and Nick Horsley was charming as Col. Pickering.
Ian Wilkinson played Eliza's Father, Alfred P Doolittle and my favourite numbers in the show were 'With a Little Bit of Luck' and 'Get me to the Church on time'.
Both were entertaining and choreographed well.
Jennifer Hall was brilliantly funny as delightful as Mrs Higgins.
The Ascot scene, which must have taken hours and hours to rehearse was imaginative and creative.
From the audience point of view, it looked great and was extremely effective.
I really enjoyed watching this show.
Whenever I see an amateur production of this quality I'm always amazed.
I have to remind myself that you're not professional actors, but I really think you could be.
Crewe Amateur Musicals Society presents My Fair Lady at The Lyceum until Saturday March 24.