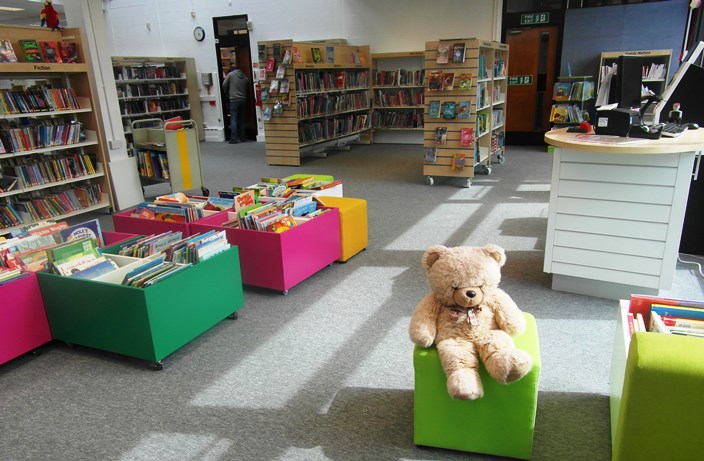 Nantwich Library is to run a series of events over the coming days for residents.
There will be an ITea & Chat group on Thursday April 5 from 2.30pm to 4pm.
People can take a tablet, smartphone or laptop to an informal drop-in session to get some advice from staff and our IT volunteer.
It's free, no need to book. Refreshments available.
Community Coffee Mornings are taking place at the library every Friday morning from 9.15am-12pm.
Join us every Friday to support local community interest groups and charities.
Visitors in April include Help for Heroes, Teenage Cancer Trust, Macmillan, Beanstalk.
A French and Spanish Conversation Group where people can practise French or Spanish with friendly volunteers, is on between 6pm and 6.45pm on Tuesday April 3 and Tuesday April 17. Free admission.
A similar German Conversation Group, also free, is on from 6pm to 6.45pm on Tuesday April 10 and Tuesday April 24.
Lego Stop-Motion Animation Workshops in Association with Mako Education are to be held on Monday April 9 from 1pm to 3pm.
The workshops are aimed at young people to discover and show off their creative talents.
During the workshops children will learn how to bring Lego characters to life and create their very own short films.
Participants learn the process of planning, building, shooting, editing and publishing stop motion movies.
All equipment and materials for the session are provided, participants may wish to bring favourite Lego pieces to feature in the movie.
The workshop is 1pm-3pm and places are limited.
The event is free but places must be booked.
The workshops are suitable for ages 7+ and children must be accompanied by an adult.
Call 01270 375361 for more information and to book a place.
'Fall in Green' Poetry & Piano Event with Deborah Edgeley and Mark Sheeky takes place on Friday April 20, 2.30pm-3.30pm.
Free event, no need to book. Refreshments will be available.
And Saturday Storytime for all the family, a free event, takes place on the last Saturday of every month starting Saturday April 28, from 11am.