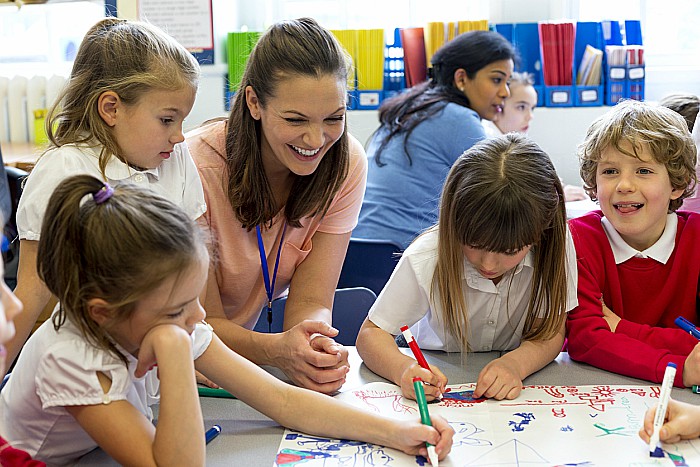 More than 92% of primary school applicants from Cheshire East have secured their first preference, says the authority.
Thousands of parents found out this week if they had secured their choice of primary school for youngsters starting in September.
The 92.75% first preference figure is an increase on last year's figure of 92.18%.
In total, 98.5% of Cheshire East residents are being offered a place at a school of their choice for September 2018.
This is a rise of 0.6% on last year.
Cllr Jos Saunders, Cheshire East Council cabinet member for children and families, said: "This is fantastic and yet more great news for parents and pupils about our first-class education provision in the borough.
"To be able to say to such a high proportion of parents that they have been given their first choice of school for their child, is testament to the high-quality education service we provide in Cheshire East.
"We fully appreciate access to a school of choice is a very important issue for families and our record demonstrates that Cheshire East is not only a very desirable place to live and do business, it is also a great place to learn.
"These are excellent figures and good news for parents and children.
"Cheshire East's schools have a national reputation for excellence, with 91.2% of primary and nursery schools rated as good or outstanding by Ofsted.
"It is most pleasing to see that 98.5% of applications from Cheshire East residents get a local school of their choice with more than 92% getting their first choice."
Further information on primary school place decisions for September 2018 is available at: https://www.cheshireeast.gov.uk/schools/admissions/september-2018-allocations.aspx