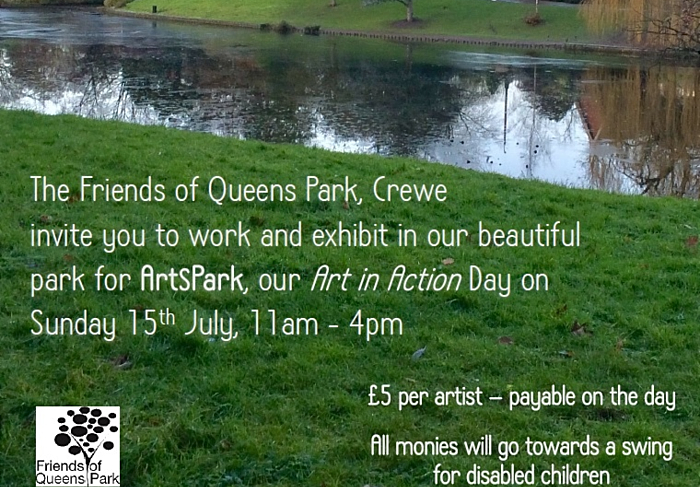 The Friends of Queens Park are urging South Cheshire artists to join the ArtsPark event as part of Art in Action Day.
It will be held in Queens Park on Sunday July 15, between 11am and 4pm.
ArtsPark is a chance for visual artists to be creative, to promote and share their work, and to engage with other artists and with the visiting public.
The cost is £5 per artist – payable on the day.
Artists are invited to display some of their work and to demonstrate their skills during the event.
There is no charge for use of the park's tables and gazebos, but bookings are required in advance on a first-come first-served basis.
All monies will go towards a swing for children with disabilities.
For further information, email [email protected] or search ArtsPark Crewe on Facebook.