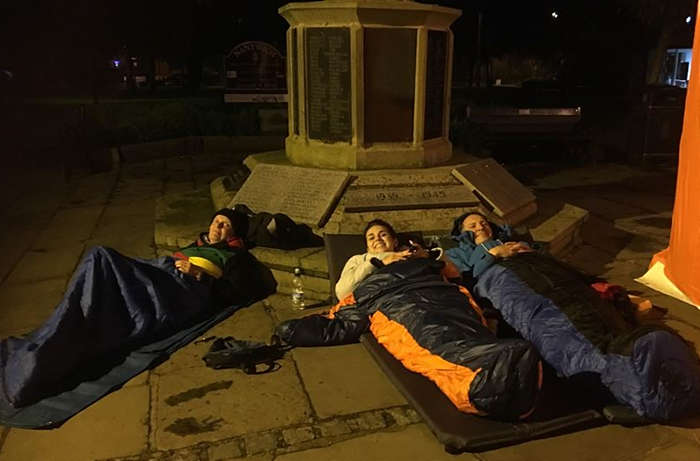 Hardy Nantwich folk braved the rain to raise more than £3,000 in the Nantwich Big Sleep Out.
Around 50 volunteers came forward to get involved, as they huddled in the town square to sleep rough in a bid to raise awareness of homelessness issues.
Organisers of the Big Sleep Out also wanted to raise much needed funds for CHANCE Changing Lives homeless charity.
And on the night, they raised more than £1,000 in bucket collections and more than £2,200 in added online sponsorship and donations.
Organiser Steve Granville said: "The generosity and support from everyone was overwhelming and a credit to the town, particularly those enjoying a night out.
"Many thanks to Nantwich News for helping publicise it."
Organisers were given permission from local authorities for the event and town centre businesses also helped out.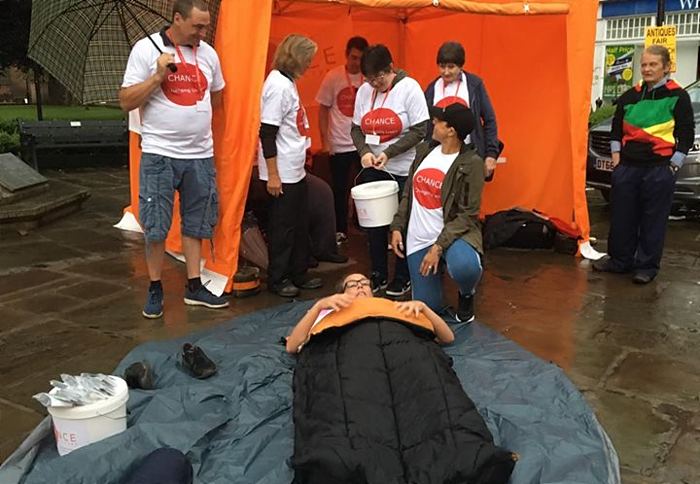 Steve added: "People of Crewe and Nantwich are aware of the issues linked to the rising number of homeless people on our streets.
"Along with other organisations, CHANCE Changing Lives is actively engaged with the homeless and vulnerable – those people who are alone, hungry and in need of shelter, food and emotional support.
"We are determined to raise awareness of the issue and to provide valuable and much-needed support to the local homeless.
"We are a volunteer-run charity and rely solely on donations, so your help and spare change is absolutely invaluable."
Anyone keen to donate can contact Steve on 07841 470467, or Natasha Maroni on 07456 505522.
Or you can visit the fund raising site https://wonderful.org/fundraiser/bigsleepoutnantwich-cc57aea8