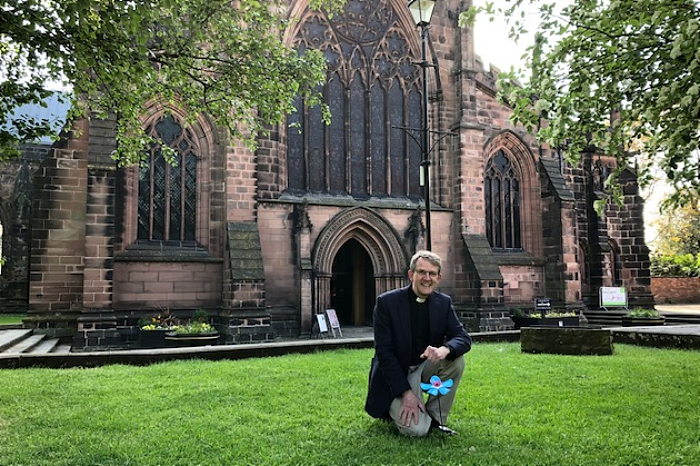 People who want to remember the life of a loved one can help create a stunning Forget Me Not display in the heart of Nantwich.
St Luke's Hospice and St Mary's Church have teamed up to help bring the display to fruition on the lawn outside the church.
Each forever flower in the display will represent the life of someone special and will take pride of place on the lawn in August as part of St Luke's 30th anniversary celebrations.
People can place a Forget Me Not flower, made by British Ironwork Centre in Shropshire, so they can remember someone close to them who passed away.
Amy Magee, campaign and donor development manager at St Luke's, said: "This year St Luke's celebrates 30 years of caring – an amazing milestone in our work to support local families.
"To mark the incredible difference our care has made to so many people, we are inviting members of the community to remember a loved one with a beautiful Forget Me Not.
"Memories make life so special for each of us.
"The simple act of remembering your loved one with a Forget Me Not is a wonderful tribute to their memory, and your donation to St Luke's will enable us to support many other people this summer.
"When the display comes to an end, each flower will be carefully placed in a presentation box and taken back to the Hospice ready for collection.
"The Forget Me Not can then sit outside in your garden as a lasting tribute for many years to come."
Rector of Nantwich Revd Dr Mark Hart said: "We are delighted to support this project.
"The Forget Me Nots are such a lovely idea and we hope St Luke's gets a great response from the community.
"I think the display will be very impressive and I look forward to seeing it."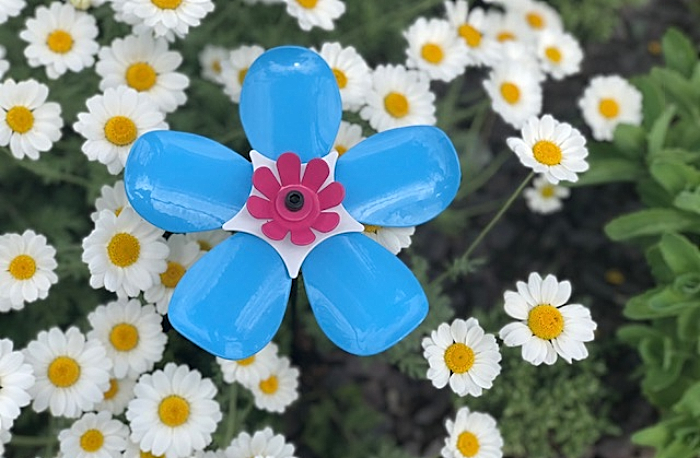 Members of the public can dedicate a Forget Me Not in memory of a loved one for a suggested donation of £25.
Each Forget Me Not has been custom made by the British Ironwork Centre and stands 43cm high and 17cm wide.
During August, every flower will be 'planted' and become part of two art installations.
The displays in Nantwich and the Danebridge Memorial in Northwich can be seen from Friday August 17 to Sunday September 2.
To dedicate a Forget Me Not in memory of your loved one, complete an online donation form https://www.stlukes-hospice.co.uk/forgetmenot/