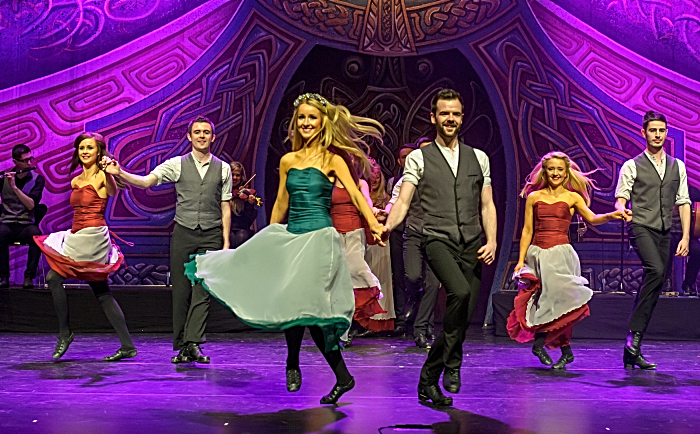 The spectacular Rhythm of the Dance show is to be staged for one night at Crewe Lyceum Theatre next month as part of the production's UK tour.
The two-hour show is a dance and music celebration of Irish culture which was created in 1999 and inspired by the epic journey of the Irish Celts throughout history.
Featuring world champion dancers, a traditional Irish band and singers, this costumed show has been consistently rated as one of the most popular and successful Irish step dance tours in the world.
Rhythm of the Dance presents the ancient and modern by combining traditional dance and music with state of the art technology to give audiences of all ages a unique experience.
The multi-award winning show has, over the last 19 years, performed to over 6 million people in more than 58 countries across the globe.
It will be at Crewe Lyceum on July 11 for one night only.
The producer is Kieran Cavanagh, who has been producing and presenting live concerts all over the world for many years.
In 1995, he won Nashville's Country Music Association Award for International Promoter of the Year, having produced international tours by Kenny Rogers, James Brown, Van Morrison and many more.
Choreographer is Dane McKiernan, who has been dancing since he was 6 and began touring the world in 2007 with the National Dance Company of Ireland's Rhythm of the Dance.
In 2009 he joined 'Riverdance' and in 2012 was part of the modern Irish dance group Prodijig which won Sky TV's 'Got to Dance'.
The lead dancer is Amy Marie Prior, at the Hennigan O'Loughlin School of Irish Dancing in London.
Amy won six world medals and five southern regional Oireachtas championships, turned professional when she was 18 and completed her first tour in Russia and Europe in 2015 and in 2016 joined Rhythm of the Dance as lead female dancer.
For more details and ticket availability, visit www.crewelyceum.co.uk
(Pics courtesy of Wim Lanser)