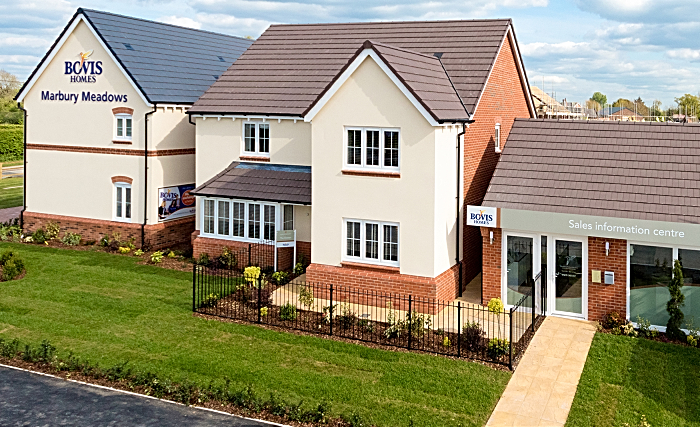 A new-style home on a housing development in Wrenbury will be officially opened by the village school's headteacher tomorrow (July 7).
And residents can call in on the Wimbledon-inspired launch from 11am and look around the view home on the Marbury Meadows development.
Bovis Homes is inviting guests to celebrate the launch of the new Oxford view home which will be opened by Bessa Cador, headteacher at Wrenbury Primary School, at midday.
"We are excited to bring together residents and home hunters for this special occasion," said Louise Macrae, regional marketing manager at Bovis Homes.
"Our popular Marbury Meadows location is a wonderful new part of the community, and we are looking forward to giving visitors the chance to see more of it with the launch of our new five-bedroom Oxford view home."
The event will include refreshments such as Pimm's and strawberries, as well as a buffet and cakes.
Visitors will also have the chance to win a prize in the raffle, with proceeds going to Wrenbury Primary School, which has received a £500 donation from Bovis.
"As well as having the opportunity to be among the first to see our new view home, there will be big benefits for those who reserve a home during the event," added Louise.
"Selected plots benefit from an exclusive John Lewis styling package, unique to Bovis Homes and available on completion.
"Marbury Meadows is an attractive, carefully-designed location, with lots of green areas and a fantastic public open space for residents to enjoy.
"Many of the homes overlook the park area, which is perfect for walking, running and socialising with neighbours.
"We're excited to see Marbury Meadows flourish as we welcome further residents into this wonderful location.
"It's well worth having a chat with our team at Marbury Meadows to find out more about the new homes available and discover more about our range of purchase assistance schemes."
The Help to Buy – Equity Loan scheme is available with new-build homes to first-time buyers and existing home owners.
With Help to Buy, you need a 5% deposit and receive an equity loan of up to 20% of the value of the property from the Government, interest-free for the first five years.
Another scheme available is Smooth Move, which involves Bovis Homes dealing with estate agents on the seller's behalf, and paying the fees when the old house is sold.