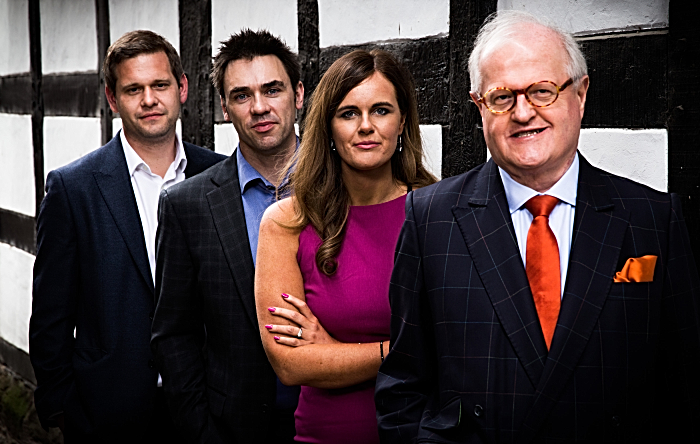 South Cheshire entrepreneurs could be entering into the Dabbers Den in a bid to scoop a top £5,000 business prize.
Organisers of the annual competition are once more on the look out for new businesses or a great business idea that could be presented to the Dabbers Judges.
If you are trading in Cheshire East and have been in business for less than three years, you could be in with the chance of winning a cash prize of £5,000.
Dabbers Den brings together Howard Worth Chartered Accountants, Poole Alcock Solicitors, NatWest Bank and Cheshire East Council with the aim of supporting and encouraging entrepreneurs and to recognise new businesses.
Entry to the business competition is now open with a deadline for submissions of October 31.
The winner will receive £5,000 cash as well as expert accountancy, legal and financial mentoring from the judges organisations.
This also includes a dedicated support package from Cheshire East Council including a half-day mentoring session and attendance at a master class of the winner's choice.
Martin Webb, Partner at Howard Worth in Nantwich, said: "I am delighted to be joining the judging panel for Dabbers Den for 2018.
"Over the last six years the competition has helped start-up businesses and entrepreneurs who might, otherwise have gone unaided when it came to financial support and investment.
"I am excited to see this year's entries and look forward to finding out more about the businesses who apply."
If your business is based in Nantwich, Crewe, Sandbach, Middlewich or Tarporley and began trading after January 1 2015, then you are eligible to enter.
Details of how to apply and full competition rules can be found on the website www.dabbersdencompetition.co.uk
The judges – Martin Webb, Scott Harding (Poole Alcock), Natalie Taylor (NatWest) and Cllr Peter Groves – will be inviting shortlisted entrants into the Dabbers' Den in November, where they will be holding panel interviews to determine the winner.
For further information visit www.dabbersdencompetition.co.uk