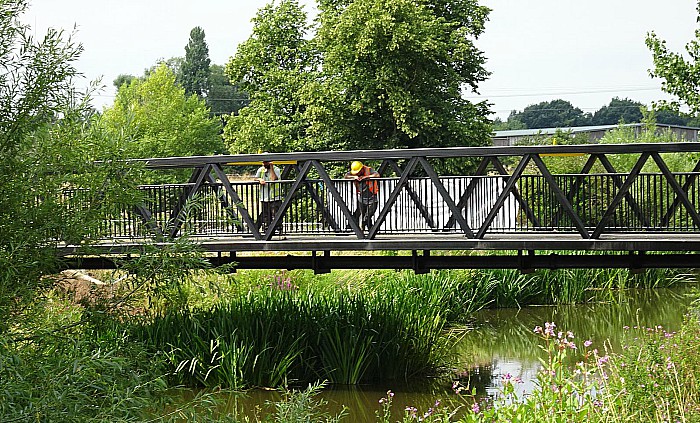 Developers are installing a new footbridge over the River Weaver in Nantwich, writes Jonathan White.
The new footbridge over the River Weaver is part of the new Kingsbourne housing estate.
It is approximately half way between the swimming baths on Wall Lane and Beam Bridge, which carries Barony Road over the river.
The last new bridge over the River Weaver in Nantwich was Sir Thomas Fairfax Bridge at Waterlode.
It will help residents on the new development access the town centre and Barony Park by foot more easily.
It is hoped the footbridge will open in a year's time.
The Kingsbourne development will eventually see around 1,000 new homes built on a large swathe of land between the A51 at Reaseheath College to the north, the River Weaver to the east, Waterlode and Nantwich Town stadium to the south, and Welshman's Lane to the west.
A number of housing developers are involved in the development, with Redrow already on site constructing the first phase.
A new access road from Waterlode close to Weaver Stadium is also being built.
(pics by Jonathan White)