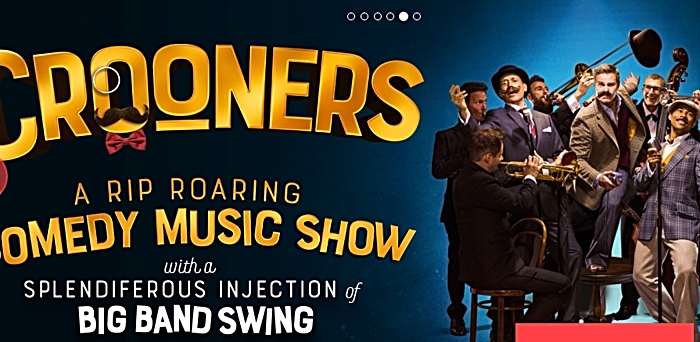 The audience at Crewe Lyceum were treated to a fantastic show full of Big Band swing with a twist of parody and heaps of British fun from The Crooners, writes Claire Faulkner.
The Crooners are a dying breed. Often misunderstood in this modern world.
So the last three remaining British Crooners decide to tour the country, explaining their nature, characteristics and showing off their tap shoes to prove that they're not extinct just yet.
If you love the Rat Pack and having a good laugh, then you'll love this show.
I don't think I've ever seen swing quite like this. It's full of wonderful music and talented musicians and performers.
Roman Marek played Charlie, Jim Whitley played Winston and Phil Barley played Rupert.
They performed all the classic well-known swing songs from Frank Sinatra, Sammy Davis Jr, and Dean Martin, including "You Make Me Feel so Young", "Come Fly with Me" and "I Get a Kick Out of You".
For me, the best performance of the night was from Jim Whitley who sang the most amazing version of Mr Bojangles.
The Crooners didn't quite manage to increase their number on Friday night, (not through lack of trying).
But they did receive a standing ovation from the audience and Umberto at The Lyceum. Well done boys.
Save a life, adopt a Crooner today. Pip pip.
Visit the website for more details on shows at the Crewe Lyceum.