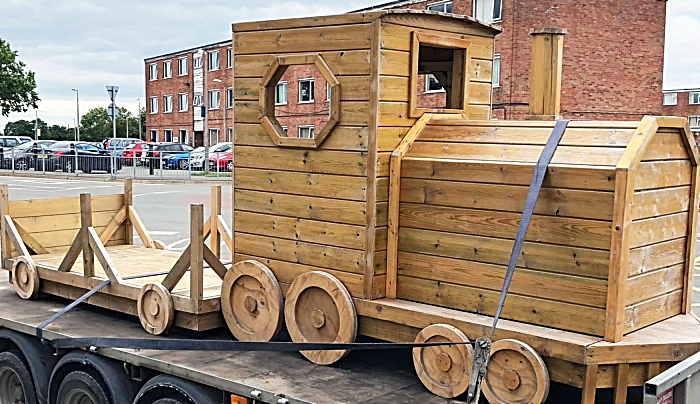 Timber firm TFC has helped Leighton Hospital Children's Centre stay on track – by donating this amazing Timber Train!
TFC Supplies Ltd donated the train for the outside play area at the hospital, following its recent £1.1m refurbishment of the children's ward.
The newly refurbished ward means young patients can benefit from a more colourful stay.
Beds, skylights and wall panels have been transformed with the use of animal-themed décor to create a more bright and calming environment for the children.
Rolana Wright, business manager for TFC Supplies Ltd, said: "The new children's ward at Leighton Hospital looks fantastic and has been transformed into something the children can enjoy during their stay there.
"We wanted to be able to offer something special which the children, their families and fantastic staff could enjoy.
"That's why we decided to donate our beloved Timber Train to their outdoor play area.
"This has been housed at our Leek Road site in Hanley for the past two years, but as the company is expanding, we knew this would be better off at a new home and we knew Leighton Hospital was the place for it."
TFC Supplies Ltd is a timber merchant and manufacturer of products from feather edge boards and closeboard fence panels, to timber structures such as sheds and playhouses.
The firm is based at Moorfields Industrial Estate, in Cotes Heath.