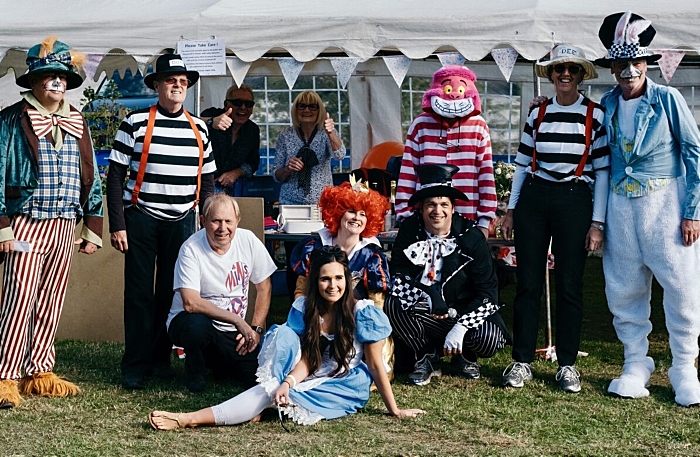 Villagers in Church Minshull are to stage a two-day festival of fun.
This year's event, named 'Minshull Madness' after the Mad Hatter in Alice in Wonderland, will kick-off with world-renowned Elvis tribute act Paul Larcombe.
He will perform on Friday August 31, with the family fun day taking place on Saturday September 1.
Larcombe has performed worldwide including performing solo for the Queen and Royal family on three separate occasions.
With a supporting act from 7pm, the Elvis tribute night is taking place at the Church Minshull Village Hall and a disco, food and bar will also be available.
Kerry Bannon, Minshull Madness organiser, said: "If you haven't seen Paul Larcombe before then you're in for a real treat.
"He sounds and looks remarkably like the real Elvis and will have the crowd rocking all night.
"Most tickets have already sold out and so people still interested in attending will have to buy their tickets soon to ensure they don't miss out."
On September 1, villagers will be treated to a free day of fun activities for all the family.
Taking place on the Badger Inn's field, there will be sporting competitions, from the egg and spoon race through to welly-wanging, as well as crafts and music.
Refreshments will be provided by The Badger Inn.
Kerry added: "Minshull Madness is all about family fun, community spirit and a big dose of craziness. All residents are encouraged to join in the fun and let their hair down."
Tickets for the Elvis tribute night cost £12.50 and are available from Kerry Bannon on 01270 522144.
The 'Minshull Madness' family fun day is free for local residents but tickets need to be requested from Kerry.