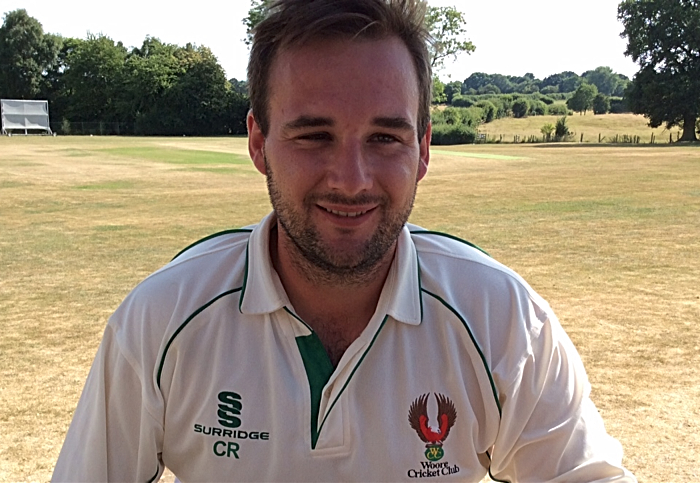 Woore CC 1sts slumped to their second successive home defeat – but increased their promotion bid lead to 43 points after rivals Sandyford also lost, writes Roger Horwood.
Woore fielded a weakened side against Alsager as regular first teamers helped the 2nds out in their battle against relegation.
And it told, as the hosts got off to a very poor start losing their first three wickets for only 13 runs, quick bowler Tom Bason clean bowling all three batsman in a fiery spell.
Once again Sri Lankan Professional Eranga Thilina Rathanayke "Rangy" (42) came to the rescue along with a fighting performance by Khalid Malik (75 not out).
There was also a cameo innings of 25 by youngster Jasper Mitchell, helping Woore reach 182 for 9 off 47 overs.
Junior Matt Waller, who was due to open the bowling for Woore after some impressive recent spells, took a nasty blow to his big toe when batting and was forced to retire.
Tom Bason (3-46 off 12 overs) and Oliver Sadler (5-21 off 11 overs) were Alsager's best performing bowlers.
A deadly accurate three wicket over by Craig Ruscoe (pictured) wrecked the early order in Alsager's reply, reducing them to 16-3, and it looked odds on for a Woore victory.
But with Woore fielding with only 10 men, opening bat Oliver Sadler (68 not out) found the gaps.
At 84-5 with another 99 needed, Woore got themselves back into a challenging position but Tom Bason (32) and Gareth Rowe (36) saw the visitors home to a three-wicket win.
Craig Ruscoe with 4-62 off 12 overs was the only home team bowler to make much impact on another excellent pitch for batting.
Bolstered by some 1st teamers, Woore 2nds secured a vital win at Sandyford with veteran Andy Kenvyn (5-31 off 14 overs) helping restrict the home team to 155 all out of 44.9 overs.
The total was comfortably reached with Andrew Burton (62) and first team regular Nick Reed (39).
Next Saturday, Woore 1sts visit third-place rivals Sandyford in the the season's crunch game so far (12.30pm start) and the 2nds play Bentley 2nds (1pm) at Falcon Field.
Visit http://nssc.play-cricket.com/website/results/3433495 to view the scoresheets