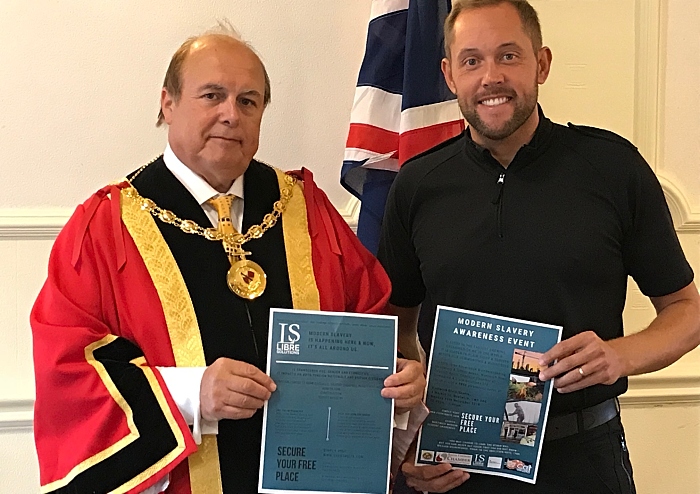 Nantwich councillors and police are backing a modern slavery awareness event being held at Nantwich Civic Hall in November.
The event has been organised by South Cheshire Chamber of Commerce and Libre Solutions Ltd.
It aims to raise awareness of modern day slavery and the exploitation of vulnerable people, believed to be rife in some industries across the region and UK.
It is a free of charge event and speakers will help attendees how to recognise signs of modern slavery and if found how to deal with it.
"Slavery is the fastest growing organised crime in the world and it is hidden in plain sight and thrives within our communities and businesses," said organisers.
The free event on Monday November 19 aims to help raise knowledge and understanding on slavery and labour abuse.
It will consider issues such as forced labour, child labour, debt bondage, domestic servitude, and sexual exploitation.
Many victims are forced to work illegally and against their will in a range of sectors, including agriculture, construction and the beauty industry.
It will run from midday to 3pm.
To book a place, visit www.eventbrite.com and search "Nantwich Modern Slavery Awareness".