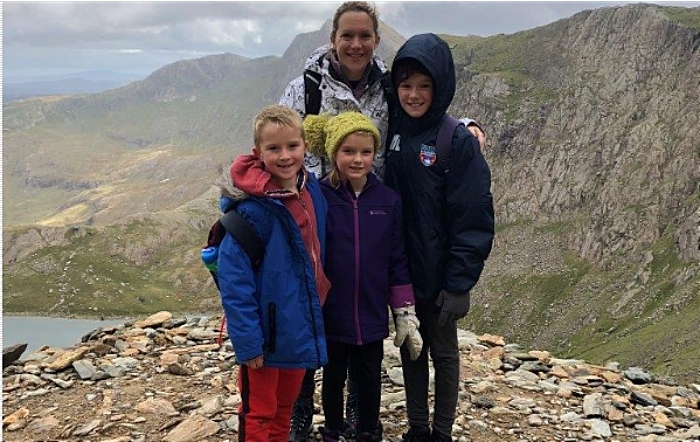 A South Cheshire mum and her young children have conquered Snowdon in memory of her brother who died of Sudden Adult Death Syndrome aged just 20.
Alison Leigh and her children Milly, 11, Phoebe, 8 and George, 7,  wanted to raise funds and awareness for CRY– Cardiac Risk in the Young, in memory of brother and uncle Jonny.
Jonny collapsed and died before he reached his 21st birthday and since then, the family have raised a staggering £50,000 for CRY.
Alison, 35, from Elworth, said: "Jonny was fit and healthy, he loved life and he especially loved football, playing for loads of different teams to a really high standard.
"He was a trainee surveyor and that day he had received details about his day release course.
"He was so happy and looking forward to doing well. He went out with his friends and was home before midnight.
"He must have gone on the computer, picked his fantasy football teams for the weekend and then gone to bed.
"And in very simple, sad terms, he never woke up.
"His death changed our family forever.
"Sudden Adult Death Syndrome (SADS) is little understood, it's most often linked to undiagnosed heart conditions, but it remains, in most instances a mystery."
Jonny died back in 2005, but the conditions that cause SADS are still little understood.
"CRY needs every penny they can get to continue with the vital work they do in saving young lives," added Alison, who works for Crewe Volkswagen.
"My three children never got to meet Uncle Jonny, but I've always talked about him and made sure he's a part of their lives.
"It was the three of them who came up with climbing Snowdon as a way to raise money and they've made me very proud."
Alison's employer also supported her and her children in their fund-raising climb.