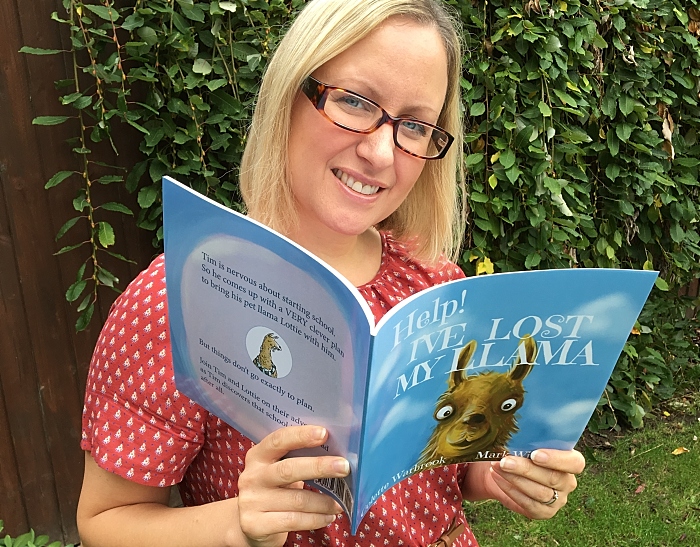 A Nantwich mum is to launch her first children's book this week at a Nantwich Library event.
Colette Warbrook's "Help! I've Lost My Llama" will be featured at the library's family storytime this Saturday (October 27).
Colette, 41, a former newspaper journalist, has fulfilled her long-held ambition to write a book and now hopes to publish more of her stories.
"Help! I've Lost My Llama" is aimed at three to six-year-olds and features illustrations by artist Mark Wilcox, of Willaston, near Nantwich.
Colette said: "I loved writing stories as a child; dreaming up worlds and characters.
"And although I went on to become a journalist, my dream to write fiction never went away, so a few years ago I joined a creative writing group at my local library in Nantwich."
It was at this monthly group that the idea for "Help! I've Lost My Llama" was born.
"The tale was inspired by a homework task set by the group's leaders," added Colette, who runs Warbrook Creative Ltd with her husband Simon, a 44-year-old graphic and web designer.
"One of the librarians then put me in touch with Mark, who has already written and illustrated his own books."
Mark, aged 48, said: "When I read it, I fell in love with the story.
"It has a wonderfully nostalgic sense of innocence and adventure that I'd loved as a child, so I jumped at the chance to illustrate it."
Colette, who has a son Ewan, aged eight, is a former features writer and nostalgia editor at The Sentinel newspaper in Stoke-on-Trent.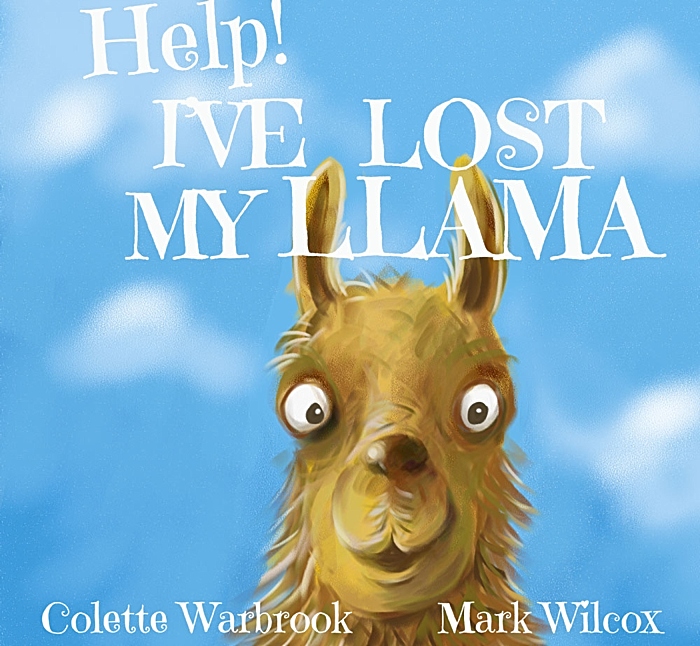 "Help! I've Lost My Llama" tells the story of a boy, Tim, and his pet llama, Lottie.
Tim, who lives on a farm, is nervous about starting school, so he comes up with a clever plan to bring his pet with him.
But when Lottie goes missing, Tim seeks help from his parents – and the farm animals – as he searches for her, and, along the way, discovers that school isn't so bad after all.
"As a mum, I know what a big deal starting school is, so I hope my book goes a little way to reassuring children – and their parents – about this milestone," Colette added.
"The character Tim was inspired by my son, Ewan, who is a master at coming up with plans, just like Tim.
"The book is perfect for pre-school children and also for those of reception age and beyond."
Published through CreateSpace, a self-publishing service owned by Amazon, Colette received support and encouragement from friends and family throughout the project.
And, as part her research, visited some friends who have their own llamas.
"When I'm not writing press releases, website content or feature articles for my business clients, I can be found jotting down ideas or writing fiction, usually for young children.
"Now my first book has been launched into the world, I have plenty more ideas running around my head, which I'd love to bring to life – so watch this space."
Colette will read her book at the Family Storytime session at Nantwich Library on Saturday, October 27, from 11-11.30am.
Help! I've Lost My Llama, priced £6.90, is available as a paperback on Amazon at https://www.amazon.co.uk/Help-Ive-Lost-My-Llama-ebook/dp/B07GMXQDC6 and from Nantwich Bookshop. There is also a Kindle edition.
To find out more, visit thewritinghub.co.uk/childrens-books/