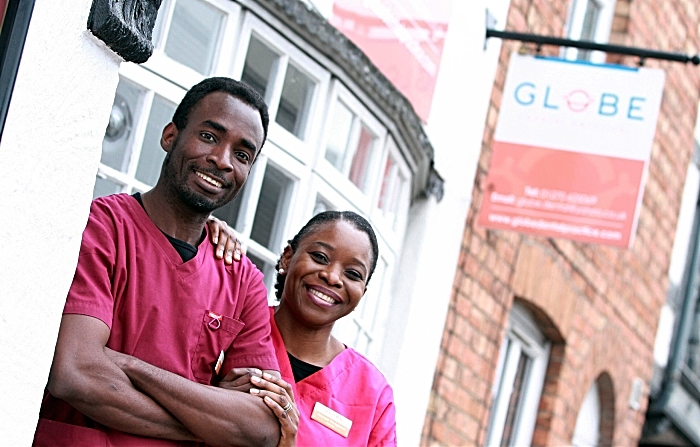 A dentist husband and wife team have plenty to smile about after signing up their 1,000th patient at their new clinic in Nantwich.
Kolade and Yetunde Orungbemi, who met while studying in Nigeria, are now bringing the latest treatments to The Globe Dental Practice on Beam Street.
The couple have worked in various NHS hospitals in oral surgery since moving to the UK 13 years ago.
Now they have settled in Stapeley after moving from Manchester where they worked in the city's General Hospital and have fallen in love with Nantwich.
Kolade said: "We love Nantwich, everyone is so friendly and stop to say 'hello!' in the street.
"Taking over a well-established clinic like The Globe was a gamble but patients have been very welcoming.
"Their numbers have grown and we are pleased to now have 1,000 people from across Cheshire on our books."
The couple have invested £60,000 in latest dental prosthesis equipment which allows crowns to be made and fitted in one visit.
Dental implants and clear braces are also offered.
It's all a far cry from their time working in Nigeria immediately after qualifying.
He added: "Dental decay and gum disease is a big issue as good oral hygiene isn't driven home from a young age.
"We're passionate about raising awareness and preventing problems.
"The most rewarding part of our job is to free a patient from pain and to see them smile again with confidence."
The clinic, which a five star rating on Facebook, offers free NHS treatments to children up to the age of 18.
For more information call 01270 625069 or visit www.globedentalpractice.com
(Pic Husband and wife dentists Kolade and Yetunde Orungbemi)