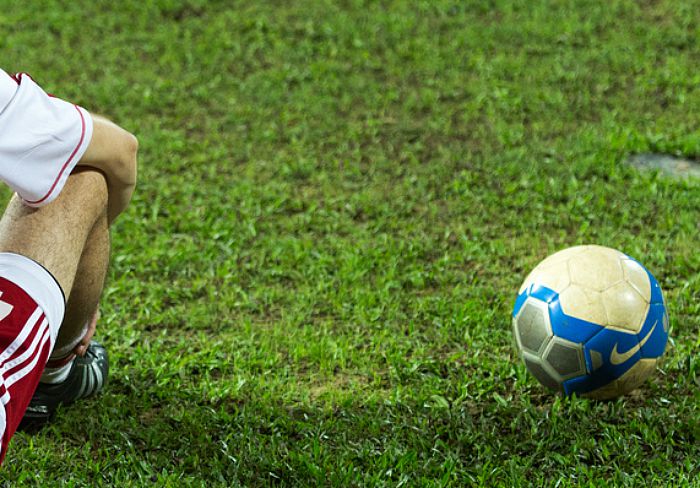 Willaston White Star hit White Lion Ford Lane for five in their Crewe Regional Sunday League Premier Division clash.
Star got off to a flying start with a first minute goal from Luke Gillan, and added further goals from Liam Tetlow, Michal Boryczewski and Fraser Pyke-Wint (2).
White Lion scored three of their own to add respectability, Danny May, Rob Timmis and Charlie Maines netting for the hosts.
Talbot were again on the wrong end of a high scoring game, going down 3-8 to Wistaston Leopard.
Liam Whittaker, Brandon Broadhurst and Luke Hamlett scored for Talbot, with Rich Ryan (3), Jamie Collina (2) Jack Gater (2) and Jack Turner netting for the visitors.
The game was the final one for Talbot's long serving Secretary/Manager, Matt Dighton, who is standing down after many years.
In Division One, The Ark increased their lead at the top when they won 0-4 at Audlem thanks to goals from Steven Hughes (2), Liam Kettle and Greg Lumsden.
Sydney Arms stay second after their 2-0 victory over White Horse. Stuart Dow scored in the first minute and an early, long range effort from Nathan Dewey completed the scoring.
AFC Wickstead suffered a slightly surprising 1-2 defeat at home to Brighton Belle.
Dan Croft scored for the home team with John Mowatt and Ricky Oakes netting for Belle.
Broadhurst FC are in a poor run of form and they lost 2-4 at home to White Lion, who move above them in the League table.
Nathan Ormston and Liam Millington scored for the home team with Shaun Heeps, Nathan Cherrington, Jack Wood and Aaron Gray on target for the visitors.
There were five matches in Round Two of The Presidents Cup.
Crewe Athletic scored in the opening minute of their game against Salvador but found themselves 3-1 down at half time.
However, an excellent second half recovery saw them end up winning 3-4.
Tom Finch, Stuart Evans (pen) and John Stone scored for Salvador, with Ashley Dobson, Warren Hudson, Ed Hilditch and Josh Clarke netting for the visitors.
George and Dragon had a fine 3-2 victory over Premier Division Leaders Square One, thanks to goals from Terry Caine, James Dean and Rob Hatton.
Danny Griggs and Danny Dodd netted for Square One.
Sandbach Town were another team who scored in the opening minute with a goal from Gavin Letham, but Faddiley ended up as comfortable 6-1 winners with goals from Mike Scott, Mitch Riley, Joey Hilton, Connor Jones and Ben Burrow (2).
NHB made hard work of beating a spirited Nantwich Pirates side 1-0, thanks to a Tom Cuthbert goal.
Winsford Over beat Haslington 4-1 with goals from Nick Harvey (2), Tom Taylor and Jamie Cain. Owen Porter scored for Haslington.