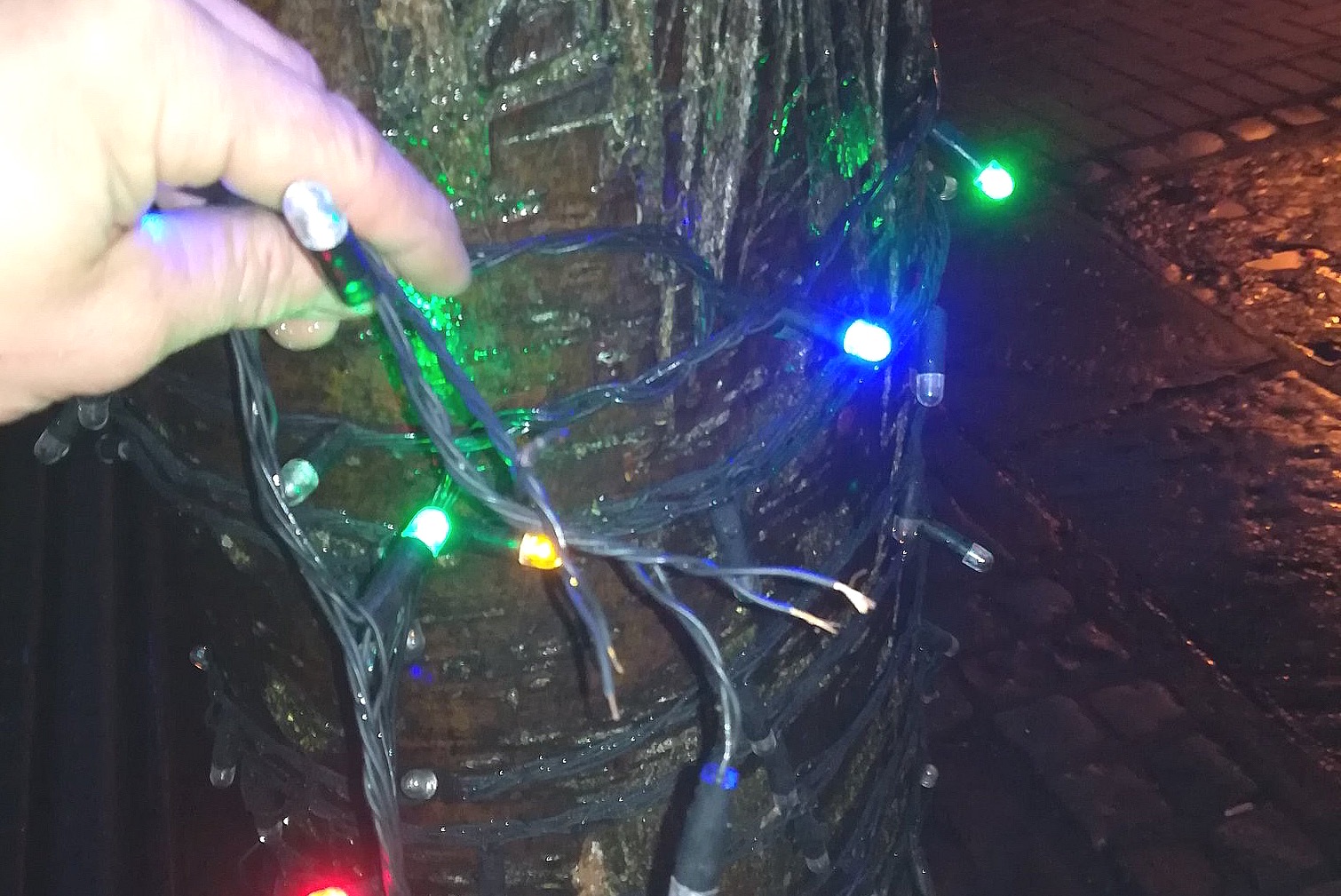 Yobs have vandalised Christmas lights in Nantwich town centre less than two weeks after they were switched on.
Town council staff found the damaged lights over the last two days.
Now they are appealing for help to trace the vandals, and police are investigating.
A town council spokesperson said: "Unfortunately not everyone is in the festive spirit.
"Over the past couple of days some of our town's lovely Christmas lights have been vandalised – if anyone has any information please do let us know, so we can forward it on to police."
A spokesman for Nantwich Police said: "Enquiries are ongoing to trace those responsible!
"The area is covered by an extensive CCTV network which we will be reviewing today."
Thousands packed in to the town square for the lights switch on event on November 16.
Earlier this year, youths were caught on CCTV vandalising flower beds and planters in the town.
Officers traced those responsible who were made to pay for the damage and apologise to Nantwich in Bloom and councillors.