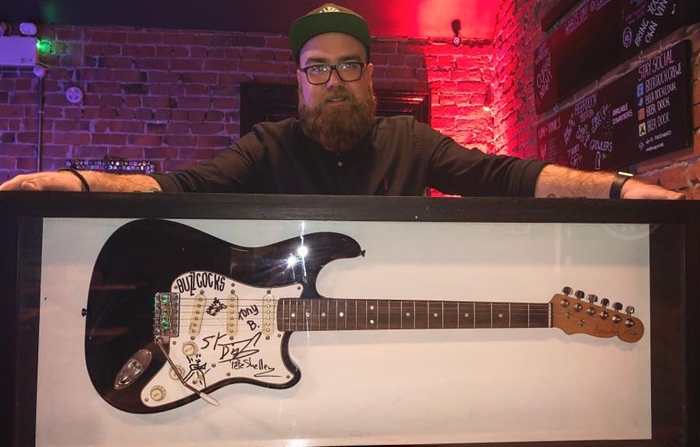 South Cheshire bar firm Beer Dock is raffling off a signed guitar of the late Pete Shelley, to raise funds for local Foodbanks.
Sam McGarrigle, who runs Beer Dock with shops in Crewe and Nantwich, remembered he had the guitar stored away after Buzzcocks frontman Shelley died aged 63 last week.
Now music fans have a chance to win this amazing musical memorabilia by buying a £2 raffle ticket, with all proceeds going to those who need it most.
Sam said: "With the passing of such a great legend in the music industry, we remembered we've had this piece in our stock room for the five and a half years we've been open!
"Unfortunately, it hasn't been appreciated by ourselves and has just been collecting dust.
"We thought why don't we raffle it off and pass the proceeds on to those who really need it at this time of year.
"It might make for a great Christmas present for the punk in your life or just someone who appreciated his music and the band themselves!"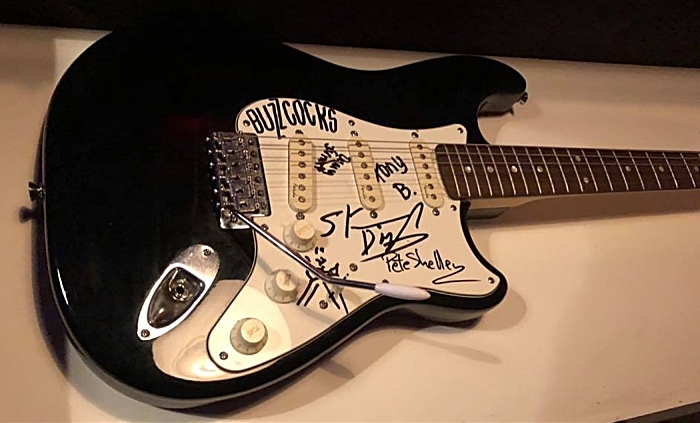 They also have a headshot image of Shelley which will be framed to accompany the guitar.
Tickets are available from all three Beer Dock shops in Crewe, Nantwich and Leek and will be £2 a ticket.
"We're going pick a local foodbank or local charity where the money can really make a difference before Christmas for the people that depend on it," Sam added.
"We think Pete would approve."
You can buy raffle tickets for this prize online, visit https://beerdock.co.uk/products/raffle-ticket-for-a-signed-buzzcocks-guitar-if-won-must-collect-prize-in-person
All online tickets will be kept at the shop and winner will need to collect the prize in person.
(Images courtesy of Beer Dock Crewe)