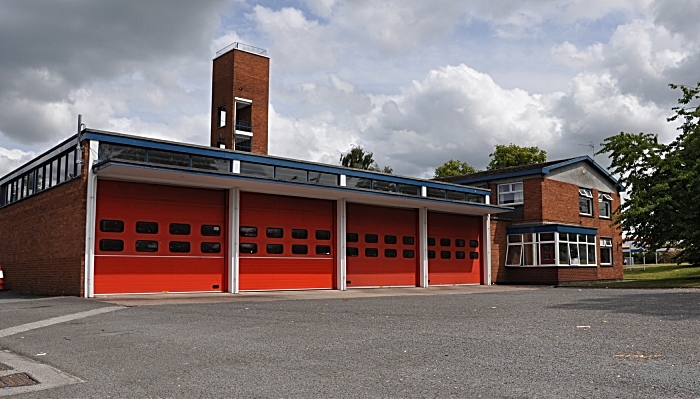 Residents are calling on police and the fire service to make sure their new home does not cause traffic and parking problems, writes Stephen Topping.
Plans are in the pipeline for the existing fire station, in Macon Way, to be knocked down and replaced by a new station for both firefighters and the police – who are set to move from Civic Centre.
But participants in Cheshire Fire Authority's ongoing consultation for its 2019-20 plans have raised concerns that the scheme could have an impact on traffic congestion and parking in the surrounding area.
At a meeting on Wednesday, Cllr Margaret Simon, Cheshire East Conservative councillor for Wistaston, said: "We are just a bit concerned about the increase in traffic that is actually materialising in the area of Crewe fire station.
"In due course we would expect to see some really good plans, so if that could be put to us at the earliest opportunity so we can have a discussion that would be good."
Mark Cashin, chief fire officer, told members that concerns about traffic will be taken on board – with both the police and the fire service's reputations 'on the line' with the scheme.
He said: "Trying to mesh two different organisations together is a bit of a challenge – not least with parking.
"We have staff parking, the police don't, and that presents a risk that we have a nice, shiny new building – but we are cheesing all the residents off because there is less parking in the local area as people are putting their cars on the road.
"This isn't two individual organisations' reputations that are on the line – it's actually our reputation on the line, it is our site.
"So it is very important that we get it right, and local [fire authority] members will have a better knowledge on it than we do."
Cheshire Fire Authority members agreed to press ahead with plans for the new combined police and fire station in September.
The plans were also supported at that meeting by David Keane, police and crime commissioner for Cheshire, who welcomed the potential 'efficiencies and effectiveness of co-location and collaboration'.
Consultation on Cheshire Fire Authority's draft plans for 2019-20 ends on January 4, 2019.
To find out more and take part, visit cheshirefire.gov.uk