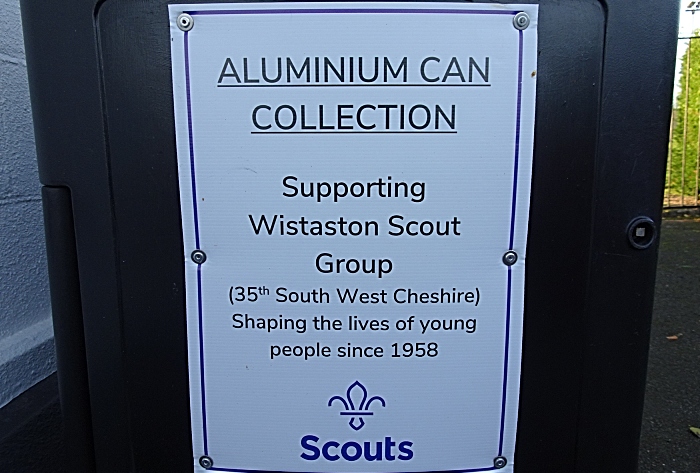 Wistaston Scout Group (35th South West Cheshire) has set up new aluminium can collection bins in Wistaston to raise money for the group, writes Jonathan White.
The new bins are located in Wistaston on the car park at Wistaston Memorial Hall on Church Lane, outside Wistonia Stores on Kings Drive), and outside the new Co-op on Crewe Road.
The group also has aluminium can collection bins on the car park in front of the Spar convenience store on Rope Lane, Wells Green.
So far, the group has collected around £8,000 worth of aluminium cans, but would like more to support their activities.
Recycling aluminium uses only around 5% of the energy and emissions needed to make it from the raw material bauxite, according to https://www.recyclenow.com/
Recyclable aluminium cans will have the "alu" symbol printed on them.
Aluminium cans are also not magnetic.
For further information relating to the Wistaston Scout Group, email Gerald on [email protected]
(Pics by Jonathan White)