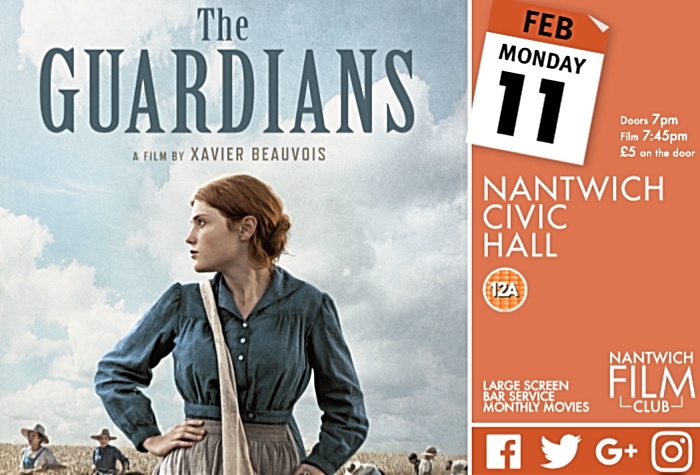 The Nantwich Film Club is to show the hit movie "The Guardians" at its February screening.
The film will be screened on Monday February 11 at Nantwich Civic Hall.
A different perspective for a World War 1 film, The Guardians is the story of the Sandrail women of Paridier farm, France.
Headed by Hortense (Nathalie Baye), her daughters, and supported by skilful teenage orphan Francine (Iris Bry), the daily toil of running the farm, both physical and emotional, must be worked through without cessation – what the men have gone to fight for must still be there upon their return. Director Xavier Beauvois' vivid, moving tale isn't one to be missed.
The film is a 12A and tickets are £5 on the door.
Doors open at 7pm and the film will start at 7 45pm.